Poor labourer Chow Ti lives in a partially demolished house with his son, Dicky. Chow works every hour possible to bring in as much money as possible, but this does mean he has to sacrifice some quality time with his son. Meanwhile, Dicky is struggling to fit in at school and he is keen to get the latest toy to compete with his classmates. As Chow is unable to afford it, he heads to the junkyard in the hope of finding a suitable replacement. He comes back with a green blob that turns out to be a cute, magical alien who is capable of making the impossible possible. Now Dicky has the chance to improve his grades as well as his popularity, but will these newfound powers help or hinder his progress…
The bizarre family dynamic of young Dicky, his dad, and their squishy alien pal make a welcome return to the big screen in this feature-length animated outing. Rather than being a direct sequel to 'CJ7' though, this is in fact a more child-friendly reworking of the same concept. Initially, this proves to be quite a let-down, as a number of the scenes are exact copies of the original and the over-the-top, zany animation style seems to significantly lessen the impact of the main character's predicament. Thankfully though, it isn't too long before CJ7 appears on the scene and this is when the film takes an obvious upturn.
When you consider how cartoony the alien and his powers are, the idea lends itself perfectly to animation. 'CJ7: The Cartoon' really makes the most of this, praying heavily on the cuteness of the character as well as allowing him to really let rip with his magical powers. These sequences are nicely interspersed with some very typical Stephen Chow-isms, such as the appearance of the familiar bearded lady and a few very obvious nods to both 'Shaolin Soccer' and 'Kung Fu Hustle'. The return of Xu Jiao to lend her vocal talents to the lead role is another pleasing addition, although it would have been even better if both Chow and Kitty Zhang were also available.
Unfortunately, there is one minor issue in 'CJ7: The Cartoon' that I found somewhat grating. Around the final third of the film, it suddenly becomes apparent that they are trying to inject an environmental message into the proceedings. While this in itself is not a bad idea considering it is aimed primarily at kids, the constant reminders become so overpowering and distracting that it puts a real dampener on the film's emotional climax.
'CJ7: The Cartoon' is a definite step down from the original, but that doesn't mean it isn't still a fun companion piece that can be enjoyed by all the family. However, if you didn't appreciate the story the first time around then this is unlikely to change your mind.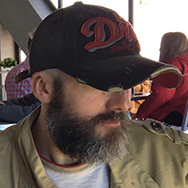 Latest posts by Phil Mills
(see all)