French (Adkins) and Sue (Mandylor) are back for another bruising round of bare-knuckle action as the bantering, skull-busting collection duo are reunited after their near-death experience in the previous instalment. They seem as surprised as anyone to still be alive after the bullet riddled finale of 'The Debt Collector' (this sequel is more commonly known as the better suited 'Debt Collectors' but has been renamed for UK shores as 'Payback') and this remarkable turn of events is given a cheeky (albeit flimsy) explanation when the two are brought back together. They're soon sent on another debt collecting escapade through the sunny Californian landscape (along with a quick sojourn to Las Vegas) as they set about collecting 3 big cash vigs (a charge paid on a bet). But as they banter, re-bond and bust faces a sinister motive behind the three collections is revealed putting the two of them in more danger than they could have imagined, pushing their loyalty to one another to breaking point.
Returning, along with Adkins and Mandylor, is director and co-writer Jesse Johnson, Vladimir Kulich (as collection agent boss, Tommy) and most of the original fight team from 'The Debt Collector'. This means we are in safe hands and it's great to see French and Sue on another adventure. This is pulp noir action done right, the banter as sharp as the flying fists and Johnson wisely builds on the first film adding depth to French and Sue as their bond deepens. Both Adkins and Mandylor get ample opportunity to spit hard-boiled put downs with the two obviously relishing the chance to let loose with the meaty dialogue. Both shine in these roles and even if you removed all the fights and shootouts, it would still be great to spend time with the two as they banter their way around California.
Don't worry Adkins fans, there's still plenty of meaty dustups. Johnson and his crew know their way around a fight scene and 'Debt Collectors' delivers some brutal punch ups and high-impact shoot-outs. Adkins gets to cut loose with his ample skills though don't expect the acrobatic fights of say 'Accident Man' or his 'Ninja' movies: this is more bruising, bone-busting, meat-and potatoes fights that suit the tone of the flick. However, there is an epic alleyway fight late in the film that is an absolute doozy and sets French and Sue on a darker trajectory.
If you're not into tough-and-gruff pulp action, then you may not get a lot out of it (but you would be missing out on some fun times!) and the original 'The Debt Collector' is perhaps a fresher, tighter and better film but 'Debt Collectors' is a worthy sequel, a great continuation of the French and Sue saga and another showcase for the talents of Adkins, Mandylor, Johnson et al. Meaty, quick witted, action laced pulp noir doesn't come much better and a third go-around wouldn't be a bad thing.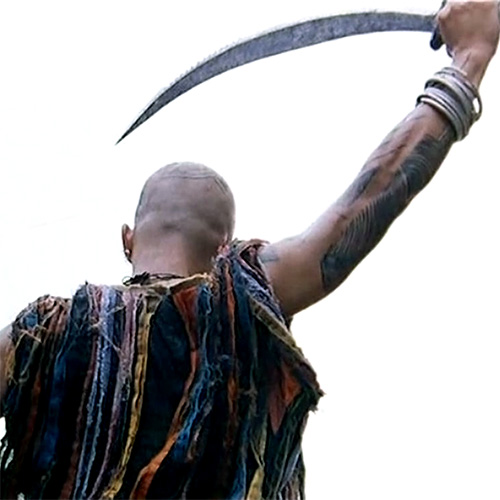 Latest posts by Andrew Skeates
(see all)