Mamoru Oshii is currently riding a wave of critical acclaim with the Palme D'Or nominated 'Innocence', the sequel to his 1995 cyber-anime par excellence 'Ghost in the Shell'.  What better time to reappraise the underrated and unjustly ignored 'Avalon', Oshii's fourth live action film after 'Red Spectacles' (1987), it's sequel 'Stray Dog' (1991) and 'Talking Head' (1992)?
'Avalon' retains Oshii's typical preoccupations with identity, illusion, reality, basset hounds and high calibre firepower, but the hook is he and frequent collaborator Ito upped sticks and went to Poland to make this overlooked gem.  In Polish no less.
Clunky expository text informs us that in the near future a disillusioned populace of an unnamed Eastern European country seeks its thrills through an illegal, potentially deadly underground virtual reality war game, Avalon.
More successful is a fantastic opening battle sequence that introduces us to the cloaked, heavily armed Ash (Foremniak), a legendary lone wolf, battling lethal tanks and helicopters against a changing backdrop of fields and bombed out towns.  Ash is haunted by the brain death of her old leader (Gudejko), caused by an unauthorized "Reset" of the game.  Tipped off by an old Avalon colleague (Swiderski) about the Special A "Phantom Field", she goes in search of a famed young wraith who can provide access to this final level and finally reveal the hidden secret of the game.
Rejecting the population explosion of his anime, Oshii here looks to the future by peering into the past.  Aided by Grzegorz Kedzierski's breathtaking faux-Game Cube cinematography, the game Avalon resembles a sepia-tinted World War 2 Eastern bloc conflict rather than the arcade fantasia of 'Tron' or the comic book cool of 'The Matrix'.  Only lethally sleek helicopters and wonderfully realized 2-D explosions betray the artificiality.  Ash's real world is dilapidated and sparsely populated, where the only colour pervading the grey gloom comes from distasteful looking food or the sickly green glow of computer monitors.
As with the 'Ghost in Shell' and 'Patlabor' films, Oshii and Ito back up their well-mounted dystopian future vision with some ammunition for the brain.  Drawing upon Arthurian legend and the land of Avalon, where warriors find their final resting place, the film posits computer gamers as latter day knights, and suggests spirituality now exists only between people and their machines.
'Avalon' also has no problem with ambiguities.  Nowhere is this more so than in the final act, when Ash discovers what the Special A "Phantom Zone" actually is.  Or seems to be.  Which throws up questions as to exactly what Avalon is.  A mere computer game?  A training ground for assassins?  While the film offers no easy answers and often threatens to collapse into incoherence, it still dazzles, thrills and probes in equal measures.
Some may dismiss this merely as 'The Matrix' with opera.  Others will agree it is an example of science fiction using its brain as well as its trigger finger.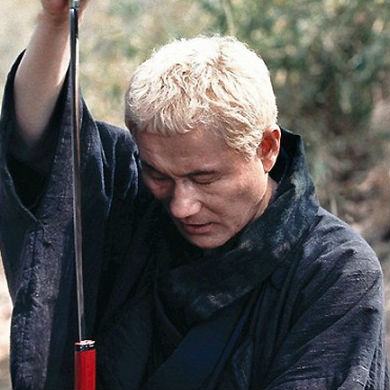 Latest posts by Rob Daniel
(see all)