The Stunt People return with a short and snazzy little fight flick that combines comedy and fierce fighting to entertaining effect. The action collective based out of San Francisco have been making their own short films and performing live shows for some years now. The team made their first successful transition to feature films a few years back with the quite awesome 'Contour': a film that also expertly blended comedy and incredible fight action. 'Detective Story', while not quite reaching the same dizzyingly entertaining heights of 'Contour' and clocking in at a good half an hour shorter (the film is about 60 mins long), is still a fun and fight saturated good time that once again shows The Stunt People are at the forefront of micro-budget action cinema.
'Contour' main man Eric Jacobus is Paul White, one half of a bumbling pair of lazy PI's in San Francisco along with his partner in crime fighting, Yuji Sato (director Hiroshi Adachi). They agree to take on the case of Emma (Emily Pando) who believes she is being stalked. The detectives agree to look after her, effectively being her bodyguards, all the while trying to figure out who is following her and why. But as is often the way when a PI takes on the case of a mysterious and beautiful woman, all is not as it seems with connections to the mob and deadly assassins rearing their ugly heads, the two would be crime fighters soon find themselves having to use their fists and feet to fight off an increasing array of bad guys.
Now 'Detective Story' is certainly low of budget meaning it's quite rough around the edges especially in the sound department. The acting can be a little hit and miss as well but the fun, enthusiasm and fighting skill is all up on the screen. Part comedy, part action 'Detective Story' tells its simple story with some likable characters and frequent bouts of awesome action. The comedy often hits as well as the action, the two leads making for a likable pair of heroes. Yet what makes the film so entertaining is the impressive fight sequences.
Anyone who is familiar with The Stunt People's work will know how good these guys are at putting together a fight sequence. Arguably one of the best teams in America producing martial arts, The Stunt People put together fluid and realistic looking fight scenes utilising their own fighting talent. For an hour long movie, 'Detective Story' packs in a fair amount of martial arts action. Starting pretty much from the get go, the fights are fast and full of intricate techniques and takedowns. The big fight towards the end of the film is a dazzling display of kung fu choreography in which an extended scuffle takes place inside, outside and around a house. The detectives take on two high kicking bad dudes in a blistering confrontation which sees 2 on 2 and 4 on 4 and the fighters even swapping opponents on several occasions. A wicked set-piece that lifts this little micro-budget film from being just another run-of-the-mill action film.
Not quite at the same level as 'Contour' in terms of comedy and fighting but pretty damn close nevertheless, 'Detective Story' is another entertaining blast of martial arts fun from The Stunt People featuring some of the best screen fighting around.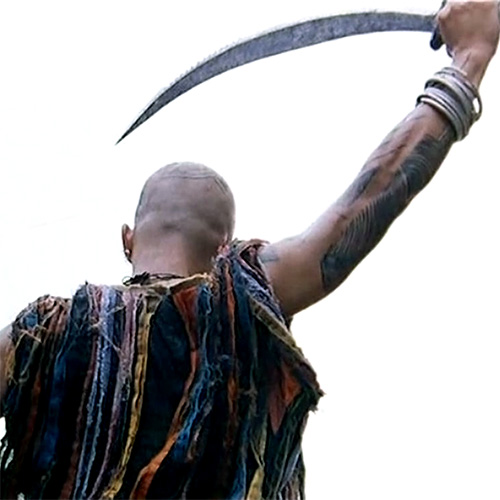 Latest posts by Andrew Skeates
(see all)