After the international splash they made with 'SPL' (aka 'Killzone'), Donnie Yen and Wilson Yip quickly reunited for the big budget, comic book adventure 'Dragon Tiger Gate' (DTG). A complete 180 in terms of style, tone and action from 'SPL', 'DTG' nevertheless was a big box office success if not a critical one. If one is expecting the same as 'SPL', then one will no doubt be disappointed but if you like comic book movies packed with eye sizzling martial arts action, then 'DTG' is definitely worthy of a view or two.
Based on the long running comic book series 'Oriental Heroes' by Wong Luk-Long, 'Dragon Tiger Gate' is the name of a martial arts school set up for orphans. Run by the tough but loving Wong Jianlong (Yuen Wah) the school teaches kids the disciplines of martial arts and how to use them to good effect. Dragon (Yen) is the top dog at the school but has recently been moonlighting as an enforcer for Triad boss Ma Kun (Kuan Tai Chen). His mob is being pressured to join forces with masked criminal Shibumi but is reluctant to do so. Meanwhile, Tiger (Tse), another top student of DTG and Dragon's step brother, gets caught up in the ensuing mob wars when a gold talisman falls into his lap, a talisman that is sought by each mob. Thus Dragon and Tiger are reunited after many estranged years with Tiger setting Dragon back onto the path of righteousness. With increasing numbers of Triad goons now after them and Shibumi growing stronger the brothers unite with the aid of a wandering fighter, Turbo (Yue) to protect the school and stop Shibumi from destroying, well, pretty much everyone.
Cutting straight to the chase, 'DTG' is quite literally a big, bright blockbuster, bursting with awesome action. Sticking to its comic book roots and amping up the style in the process, 'DTG' is a colourful, well made, slick looking adventure. Despite having quite possibly the most ridiculous haircuts in movie history, the three leads cut cool figures posing and kicking their way through increasingly more outlandish fight scenes. The action is very impressive and probably the main reason to catch this picture. Big, stylized and intricate action scenes that dazzle with excellent bootwork and the sheer number of folks getting their butts kicked. We all know Yen is a master at coordinating action and does a fine job here as well as providing many of the kick ass moves. However, he also manages to make Tse and Yue (neither born fighters) look good without resorting to too much wirework or excessive CGI. Save for a bit of special effects overload come the end, the action is mostly grounded, full on and only heightened when needed, to give it that comic book feel. The restaurant sequence has to be the standout with all three leads going to-to-toe with loads and loads of Triad thugs. Great stuff.
The action is never as gritty or as hard hitting as it was in 'SPL', and neither is should be. Comparing the two films, just because they starred the same actor and were helmed by the same director, is pointless. They are two completely different styles of film and its good to see the filmmakers mixing things up and trying something a little different. Yes, the plot is occasionally thin, the characters sometimes soulless but 'DTG' provides big, fun entertainment. And there is nothing wrong with that. The production values are excellent, the direction crisp and the action plentiful. It's also more entertaining and better produced than a lot of the pop/teen idol blockbuster fare that has been released in Hong Kong over recent years. Don't compare it to Yen and Yip's 'SPL' or 'Flashpoint', just sit back and enjoy a good old fashioned comic book blockbuster with heaps of kung fu action.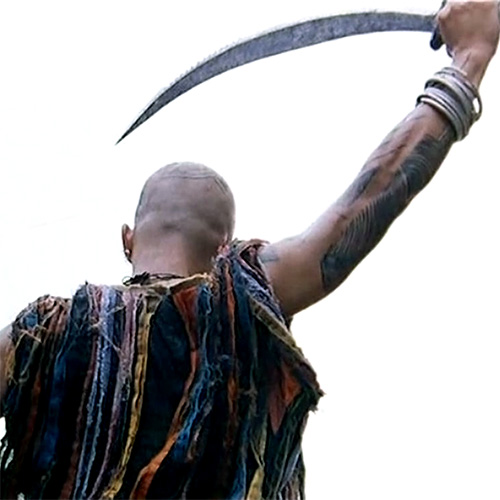 Latest posts by Andrew Skeates
(see all)