A refreshing, innovative and even action packed take on an old formula, Danish martial arts film 'Fighter' is an invigorating tale of a young girl trying to come to terms with herself, deal with her strict family and learn and succeed at martial arts. Aicha (Turan) is a young Turkish girl living in modern day Copenhagen. Feisty and out going she clashes with her strict, traditional family when she wants to join a mixed martial arts club. Her father forbids this, fearing the contact with men she is not married too and wants her to concentrate on her studies. Aicha joins the club anyway and attempts to balance her life, studies and training all the while keeping her martial arts secret from her family. Under the tutelage of her kindly Sifu (Gao) Aicha excels at kung fu and forms a friendship with one of her sparring partners, Emil (Melville). Yet with her brother to marry, her mother wanting her to do the same, her feelings for Emil growing and another student threatening to blow the lid on her training, Aicha must decide whether she should follow the path laid out for her or stand up and choose her own.
Now despite the unique setting of Denmark, 'Fighter' does tread a well worn path. In fact, it's not a lot different from many Hollywood products, certainly of the 80s and 90s, as a youngster trains in martial arts while trying to juggle life's hardships and make it to the final kung fu competition come the end. But it's all in the execution that sets 'Fighter' apart from standard fare. Mixing equally impressive drama, fights scenes and flights of fancy Natasha Arthy's film mixes styles to form a surprisingly cohesive whole. There are no real surprises story wise, the outcomes of many of the characters known pretty much from the get go. Yet, this rarely matters as the characters are so rich in personality and their interaction so natural, it engages the viewer on a much deeper level than one may expect. Semra Turan who plays Aicha is the heart of the film and makes her character one of the most likeable and believable people, even when she gets things wrong, and it's equally impressive that this is her debut film.
Arthy also shows impressive skill in keeping all her styles and storytelling techniques on track. The film is slickly shot, the dramatic scenes never mawkish giving them a feeling of genuine emotion (meaning serious critics can enjoy a "martial arts" film) but doesn't forget about the action, staging impressive scenes of kung fu combat (meaning martial arts fans can enjoy a "serious" film). The cast share good chemistry, their characters always feel real even when the story takes turns into fantasy realm: Aicha fighting a guy who threatens to disclose her secret at her brother's wedding. In addition, the fights scenes are top notch, with the main cast being just as adept at martial arts as they are at acting. Choreographed by 'Crouching Tiger, Hidden Dragon' alum, Xian Gao, the fights are fast and fluid and feature some creative moves and techniques.
More believable than your average martial arts coming of age film and less pretentious than a lot of other serious, urban set dramas, 'Fighter' combines both elements (action and drama) to create an exciting and uplifting experience. Predictable it may be but with excellent fights scenes and an amazing performance from leading lady Semra Turan, one will enjoy spending a couple of hours with 'Fighter's characters and will be hard pushed not well up a little come the ending. Just don't go in expecting an adrenaline rush a la 'District 13' which the very misleading trailer seems to suggest. Damn, marketing people.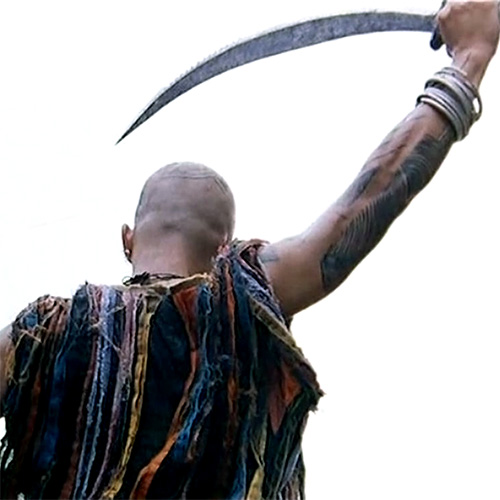 Latest posts by Andrew Skeates
(see all)