Brisk and breezy feature follow up to the hit show 'Wu Assassins', that sees characters Kai (Uwais), Lu (Tan) and Tommy (Kao) return to track down the killer of Tommy's sister. This sends the trio to Thailand on a quest for revenge that also sees them pursued by a mystical group who are intent on harnessing an ancient power for nefarious and destructive purposes.
Silly, slight but slick and if one can leave their need to be overtly critical at the door, a lot of action-packed fun. Characterization is a little thin and the dialogue can be quite cringe (it's a bit like everyone is trying a little too hard to be the coolest and most badass!) but the cast are energetic and enthusiastic obviously relishing the chance to revisit these roles. There's not much downtime either, as the narrative rushes from one action scene to the next, the filmmakers seemingly wanting to take advantage of the spectacular Thai locations. This gives the film a somewhat rushed vibe, but it means one is never hanging around waiting for action to erupt.
Ramping up the supernatural vibe, 'Fistful of Vengeance' is certainly crammed with superpower-tinged fight action and is all the better for it. It can't quite get away from that cut too close/rushed feeling but the action is still crisp and clear for the most part and lets the likes of Uwais and Tan cut loose with their impressive skills. Uwais seems to handle the bulk of the fight action and even gets to face off with Juju Chan Szeto (also returning from the series) in a couple of nicely staged brawls. Don't expect 'The Raid'/'The Night Comes for Us' level of brutality or sustained intricate choreography but the fight action here is slickly staged and plentiful, making 'Fistful of Vengeance' a fun ride.
The whole vibe is a bit 90s straight-to-video action (and that's meant in a good way as this reviewer misses those more earnest, straight-up entertainment days!) but with a bigger and slicker budget. Director Roel Reiné (no stranger to action having helmed several episodes of 'Wu Assassins' and the likes of 'Hard Target 2' and 'The Man with the Iron Fists 2') keeps everything tight and rollicking along with an eye for slick visuals. Undemanding fun that benefits from a likeable cast, a vibe that just wants to entertain, and lots of shiny fight action.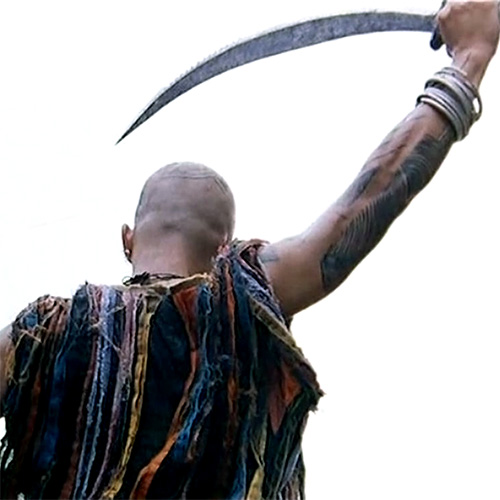 Latest posts by Andrew Skeates
(see all)