To describe a film as a charming blend of 'You've Got Mail', 'Somewhere In Time', 'Frequency' and 'Turn Left, Turn Right' – all very good films in their own way – may seem somewhat unlikely; the tones and ideas of each production are varied enough to imply that they work much better in their own cosmos. Lee Hyun-Seung's 'Il Mare', though, takes a strong romantic spine and builds around it minor elements of science fiction while also slowly creating an underlying tension that becomes more tangible as the film progresses. The result could have been a heavy-handed mess, but the high level of skill involved in the production means that it turns into something quite special.
Aspiring architect Sung-hyun (Lee Jung-jae) moves into a new beach front house that he names 'Il Mare'. On opening the ornate letterbox that stands at the front of the house, Sung-hyun discovers a card from someone who professes to be the former inhabitant of 'Il Mare', something that he ignores when he confirms that he is the first person to have lived there. However, the card warns Sung-hyun about the awkward paw prints that are peppered throughout the floor of 'Il Mare' and, when a stray dog actually causes the said prints, the young architect begins to wonder if a practical joke is being played on him. As he sends letters back to the card writer, Eun-ju (a pre-Sassy Jun Ji-hyun), he discovers that the two have indeed lived in 'Il Mare', but their stays there are separated by two years. Initially, neither of them can fully comprehend how their letters can travel back and forth through time. When they do come to accept this extraordinary event, they use their letters to befriend each other and help pacify the other's troubles – Sung-hyun's awkward relationship with his father and Eun-ju's painful split with her long-term boyfriend. As the frequency of the letters increase, the feelings behind the words deepen and the pair become especially eager to meet one another. Unfortunately the proposed meeting doesn't happen as Sung-hyun never arrives at the agreed location. The question therefore occurs as to what happens to him in the two years he waits for the meeting of the fledgling lovers.
This gentle, emollient romantic drama is further proof of my never-ending mantra that, at their very best, no film-making industry can tap into the softer emotions better than Asian cinema. In the very best that the genre can offer – a category that 'Il Mare' finds itself in – the emphasis is on the realistic emotions of ordinary people, something that most viewers can actually relate to. While 'Il Mare' features two very photogenic performers, their characters are still easy to appreciate for those of us who don't look like Asian movie stars. The relative loneliness each of the lead characters is subjected to is effectively portrayed and never seems at odds with the attractive looking stars.
Although there are some 'big' moments in 'Il Mare', there is no histrionics or, despite a few Korean ballads, obvious sign-posting by an over-bearing soundtrack. In most Hollywood variations on the romantic drama theme, we are usually subjected to the 'happy music', then the 'comedic music', then the unbearable orchestral crescendo when true love conquers all. 'Il Mare' chooses a subtle score that is infinitely more successful in conveying the ideas involved. Also, whereas Western cinema mostly doesn't do 'lonely', 'shy' or 'tender', 'Il Mare' revels in the quiet sadness that Sung-hyun and Eun-ju are trapped in while never making them appear self-pitying. Director Lee Hyun-seung expertly shows his two main characters with their peers, but emphasises their isolation from the rest of the world, a factor that makes their potential romance all the more empathetic.
While it can be argued – perhaps validly – that 'Il Mare' has a ponderous start, it's slow-burn quality is what leaves an indelible mark in the mind. Instead of spending time trying to explain away the intricacies and theories behind why such a hole in time has occurred, 'Il Mare' remains squarely focused on the characterisations. There are sub-plots and background players that are only partially sketched – the relationship between Sung-hun and his father being one – but the central dynamic is carefully poised to create the maximum emotional impact. Lee Jung-jae and Jun Ji-hyun's performances are mainly responsible for this; the quality of the work they produce here means that the viewer is more willing to forgive minor errors in pacing and narrative. Jun Ji-hyun has that porcelain fragility mixed with a stubborn gumption that would later catapult her to stardom with 'My Sassy Girl', though such qualities are not quite as extreme here.
Korean films continue to hold surprises for me and 'Il Mare' is another eye-opener; it has an identity that is unique to the area it was made and yet has a global appeal. The deliberate pacing of the love between the leads and the gradual choking tension that infuses the final twenty minutes is a splendid mixture that veteran fans of Asia's treatment of the genre will undoubtedly appreciate here. The alleged Hollywood remake has already been cast and, after bathing in the tenderness of this minor classic, I shudder to think what vacuous mess it will become. Before any remake can bulldoze the memory of the original, I would recommend anyone with even a vague interest in the genre to watch this Korean classic.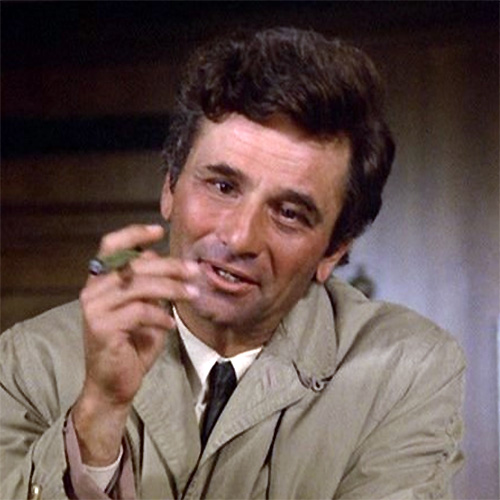 Latest posts by Andrew Saroch
(see all)