After my quest for the fabled 'Chicken And Duck Talk' ended a few years ago, my next target in my desire to see the very best of the legendary Michael Hui was 'Front Page'. Proving just as elusive as the former, 'Front Page' was a film whose trailer I had seen years ago and had only whetted my appetite. Now, thanks to a contact who I am indebted to, I have finally had the chance to watch it.
The sales of Hong Kong gossip magazine 'Truth' continue to go from bad to worse. When the creditors begin to encircle the office, chief editor and owner Lit (Michael Hui) sees a major scoop as his only plausible way of keep the magazine open. Lit is fortunate to meet ambitious wannabe reporter Bill (Samuel Hui) who, after saving the editor from a beating by thugs who were angered by an article, is hired as a new face for the team. Bill's first impetus of ideas is to dig up the real dirt on some of Hong Kong's superstars; to this end, Lit, Bill and another photographer (Ricky Hui) set up all kinds of underhand tricks to get their story. However, when they try to invent a story on a popular local actress, the trio find their consciences pricked and they face a difficult decision.
There can be nothing quite as exhilarating as being able to enjoy a Hui brothers comedy for the first time. Unlike 'Chicken And Duck Talk' – which had always been seen as the reconciliation between Michael and Samuel – this is a genuine triple act film that sees the brothers return to their cinematic roots. In what is essentially a re-working of the seminal 'The Private Eyes', Michael, Samuel and Ricky are on top form, dispelling the worrying fears that the magic had died since 'Security Unlimited'. Though nearly a decade had passed since their last real collaboration, 'Front Page' displays all the confidence and slickness of three actors who have an almost telepathic understanding. Their characters are the same (Michael is the bullying tyrant; Samuel is the laid-back opposition to his older brother's dominance; and Ricky is the harassed employee) but their interplay has the sheer transcendence that viewers could compare to the Jackie Chan/Sammo Hung/Yuen Biao teamings. While I feared that the film may have slipped into a lazy rehash of their former glory, it thankfully bustles with energy and exquisite wit; Michael Hui uses moments of slapstick, social conscience and satire in conjunction with his flawless timing. Naturally his brothers provide unmatchable support for him, while a few familiar faces in the supporting cast round things off nicely.
If there were to be one criticism of the film it would perhaps be that certain moments are in somewhat bad taste. There are unnecessary caricatures that tend to undermine the hilarity of Hui's otherwise superb set-pieces. Nonetheless, the point to the whole film – and something that is indicative of Michael's best work – is that the comedy has a moral message and each of the characters are forced to learn something about themselves. 'Front Page' is therefore a more sophisticated comedy than it may appear – Hui's aspirations to create a morality tale make sure of this. Credit must also go to Philip Chan who lets the Hui brothers take centre stage, never trying to constrict their chemistry in the way that Clifton Ko did in 'Chicken And Duck Talk'. It is with no hesitation that I give 'Front Page' four stars – my only hope is that I will not have to wait so long to watch 'Mr. Coconut', another Hui rarity.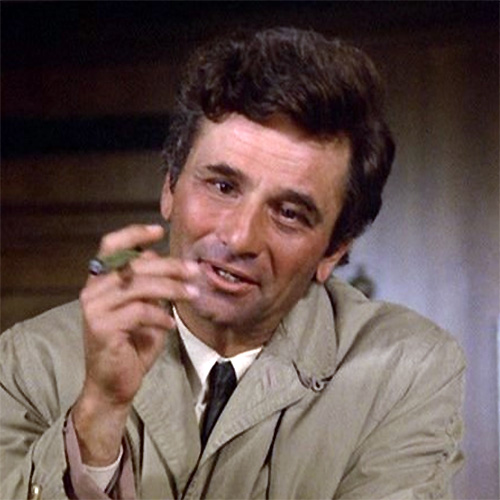 Latest posts by Andrew Saroch
(see all)