Mamoru Oshii's genre defining 1995 anime masterpiece, itself based on Shirow Masamune's excellent manga, is a stone cold classic that when (eek!) Hollywood decided to remake it as a big budget live action spectacular there was (as is the norm these days!) fervent internet backlash. Yet navigating the turbulent waters of both updating an anime classic and appeasing harsh internet criticism, director Rupert Sanders has (mostly) done good, delivering a solid, sleek and often sumptuous slice of hard sci-fi.
Not straying too far from Oshii's anime but streamlining it somewhat, 'Ghost in the Shell' 2017 sees Johansson play the Major, an elite cyborg (having had her human brain transplanted into  a state of the art robotic shell) who heads up a counter terrorism squad in the futuristic setting of New Port City. A deadly hacker is killing the scientists who work for the all powerful Hanka cooperation, who also happen to be the Major's employers. As the team continue their hunt for the elusive killer, the Major begins to question her own existence and her employer's motives as a larger conspiracy begins to reveal itself.
This mega budget re-mix (which also blends in elements from the anime sequel 'Innocence' and the TV series 'Stand Alone Complex') is a surprisingly serious but satisfying affair, a glossy action fuelled ride for sure but one that has an insightful soul at its heart. As we live in an age where technology is more reliant for everyday purposes and we seek to enhance ourselves in any way possible the themes and possibilities presented in 'Ghost in the Shell' are ever more relevant. Sanders balances the large scale action with the more soulful aspects of the narrative well (much like the original anime) and while it may not reach the same philosophical (or artistic ) heights of Oshii's opus, Sanders' version does a fairly fine job of giving viewers more to chew on along with all the bang and buck. This is due in part to Johansson's committed performance that, despite the naysayers, convincingly portrays a soul lost within an unfamiliar shell and an ever alienating world.
Homage abounds to the original with scenes recreated wholesale including the spider-bot battle and the Major leaping from tall buildings complete with cloaking ability. The affectionate friendship between the Major and Batou (Asbaek) is also a welcome carry over, their chemistry a warming factor in amongst all the cold hard edged tech and violence. While there are the requisite musings on what it is to be human, the film delivers a fair action quotient, Sanders staging several well mounted chases, fights and gun battles which seamlessly mesh practical and CGI work.
While there will no doubt be a fair amount of those who will not be won over by this new take, those who give it a chance will be rewarded with a well made, at times thought provoking and overall entertaining (albeit a little short – could have been a good 10 or 15 minutes longer!) version of a Japanese classic.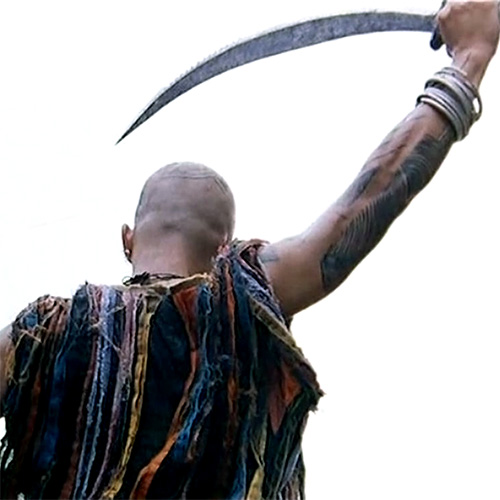 Latest posts by Andrew Skeates
(see all)