After the disappointment that was 'God Of Gamblers II', a third entry into the series seemed like a bad idea. However, 'God Of Gamblers III' ditches the overly familiar mentor/pupil setup and goes in a whole new wacky direction that somehow seems to work pretty darn well…
Having finally managed to learn the art of gambling from the infamous God Of Gamblers, Sing (Chow) returns home to find he is the talk of the town.  However, with this new found fame comes significant danger as rival gamblers look to challenge his powers.  When a group of masters combine their supernatural abilities, Sing is transported back through time to 1937 where he arrives just in time to save his own grandfather (Man-Tat).  While trying to figure out a way back home, Sing is befriended by Triad boss Ding Lik (Ray Lui) who offers him wealth in exchange for his gambling abilities.  Unfortunately, the only thing that he really wants is the love of Ding's wife (Gong Li), who appears interested in him one minute and cold as ice the next.  Now Sing is forced to choose between helping his friend or risking everything to the win the hand of the woman he loves.
Although the above synopsis may sound crazier than a giant bag full of crazy, 'God Of Gamblers III' actually proves to be one of Wong Jing's most inventive and amusing outings to date. Clearly inspired by the likes of 'Back To The Future', the film dishes up a quirky tale that moves away from the card tables in favour of a cleverly devised time travel scenario. Mixed in with this, there's a touching romance between Stephen Chow and his 'Flirtong Scholar' co-star Gong Li, as well as numerous side-splitting comedy routines from the masterful pairing of Chow and Ng Man-Tat.
As has frequently been the case, Chow uses the action scenes in 'God Of Gamblers III' as a chance to demonstrate his admiration for the legendary Bruce Lee. The film contains several homages to Lee, with the most obvious being a brilliant re-enactment of the training sequence from 'Way Of The Dragon'. Of course, most of these scenes are played for laughs but there's still a couple of moments where Chow impresses with his physical feats. By far the best of these is the final fight, which sees Chow forced to use all of his cunning to beat the brutal Billy Chow.
Just when you thought the 'God Of Gamblers' series was dead and buried, Wong Jing somehow manages to find a pretty nifty way of bringing it back. Sporting an all new concept and some serious star power, 'God Of Gamblers III' proves to be the very definition of fun and contains some of my all-time favourite Stephen Chow and Ng Man-Tat moments.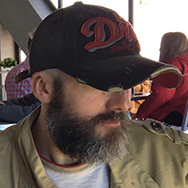 Latest posts by Phil Mills
(see all)