Stuntman turned director Jesse V. Johnson shows no signs of slowing down with his directorial efforts, having delivered some of actions ace's Scott Adkins best vehicles in the past few years ('Accident Man', 'The Debt Collector 1 & 2', 'Avengement') among many other great action flicks ('The Butcher', 'Charlie Valentine'). He switches gears slightly for this brutal World War 2 action flick and while there is no Adkins this time around, he does bring many of his regular gang (Mandylor, Vendenberg, LaFontaine) who all give strong performances alongside the great Daniel Bernhardt and fierce leading lady Nina Bergman.
Bergman plays French national Marie DuJardin who is romantically entangled with big bad Nazi Von Bruckner (Bernhardt) but turns on him, stealing his coveted cache of gold and leaving him for dead. Yet, as the war comes to a close, Marie is branded a traitor for her affiliation with the enemy and outcast by her people. A group of American GI's "rescue" her from her banishment in return for her showing them where she hid the gold. However, the Nazi's come gunning for the gold also, forcing Marie to team up with her so-called liberators in a fight for her life and freedom.
Johnson is great at knocking out low budget but slick no-nonsense action flicks with solid casts and impressive combat. 'Hell Hath No Fury' is no different in that respect but this time he gets to craft a WW2 flick (rather than a modern day actioner) featuring a courageous performance from leading lady Bergman. While seemingly used and abused by those around her, Nina's Marie is far from the victim as she uses those around her to set in motion a plan for her freedom, overcoming extreme odds and male control with fighting-for-her-life determination. Bergman gives a raw and strong performance anchoring the film with heart in amongst all the male bravado. Her character is not quite the unstoppable killing machine the artwork and trailer may suggest (though she can fight and hold her own!) but she stays alive thanks to her strong survival skills and her determination to regain her freedom.
Those expecting a one-woman killing machine type flick may be disappointed as this is much more a character piece and darkly told tale that pulls no punches. The likes of Mandylor, Bernhardt and Vandenberg all put in great performances also, with Vandenberg getting to really shine speaking his native French. He also gets to cut loose in some violent action scenes and though while 'Hell Hath No Fury' is not as action soaked as some of Johnson's other flicks, the film stills features some hard-hitting action. More of the gunplay/firepower variety (I'm afraid Bernhardt does not get to fight!) the action has a fierce violent punch to it and shows Johnson (backed by stunt coordinator LaFontaine) is one of the best action guys out there.
A little rough around the edges, maybe not to everyone's taste, and perhaps not as straight up fun as some of his other more crowd-pleasing films ('The Debt Collector', 'Avengement'), 'Hell Hath No Fury' is nevertheless another great notch on Johnson's action belt, a surprisingly dark drama, and a great showcase for lead Bergman.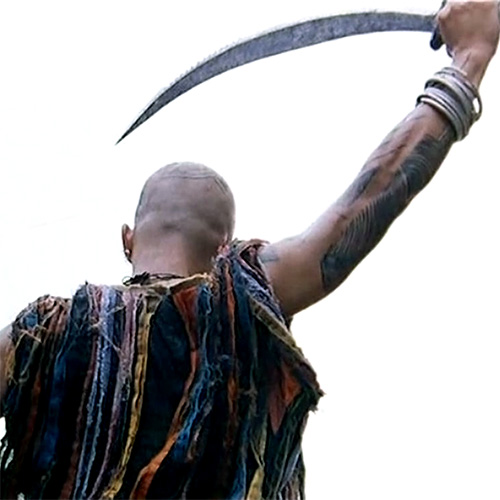 Latest posts by Andrew Skeates
(see all)