In retrospect, having viewed 'Dragon Loaded 2003' and 'Hidden Heroes' since enjoying 'Super Model', it is safe to conclude that I started with easily the best Ronald Cheng film first. While 'Super Model' was energetic and often amusing, 'Dragon Loaded 2003' was patchy and uneven – perhaps to be forgiven considering it was Cheng's official vehicle. 'Hidden Heroes', though, has no excuses for being the turgid mess it eventually becomes.
Craven and incompetent policeman Chi (Cheng) is assigned to a stakeout operation along with a number of other, far more able officers. When the target escapes from the trap, Chi accidentally finds himself face-to-face with said criminal. Unfortunately, a bizarre blunder means that the target is blown up along with an innocent bystander (Choi) and Chi scrambles back to his dump of a flat in shock. Just when things look as if they cannot get any worse, Chi is confronted with a young woman who is the spitting image of the deceased bystander and who informs him that she is a robot from the future sent to kill him. Although a self-confessed coward, Chi manages to escape only to be arrested by his colleagues for a murder. After another successful evasion – this time from the enraged police team he works for – Chi heads to Chungking to buy a fake passport and leave his troubles behind. On meeting his potential saviour Mei Ling (also Choi), Chi is stunned to see that this contact is the spitting image of his huntress and, according to what he has learned, will eventually marry the brother he never had. Naturally such a tangled web proves to be far more than Chi can cope with and he decides to team up with Mei Ling to reveal the answers to his questions.
As the rest of this review will hardly be complimentary, it might be pleasant to mention some of the 'highlights' before anything else. Firstly, and encouragingly, Charlene Choi plays three roles here that are all devoid of the moaning, obnoxious 'little girl' that she seems to have patented recently. As the robot, Choi doesn't exactly need the range of Bette Davis, but does appear to enjoy this departure from the norm. It is as Mei Ling, however, that Choi finally plays a character who doesn't deserve to be bludgeoned by a not-necessarily blunt instrument. Mei Ling may be feisty and moody, but she's still infinitely more charming than the 'kooky' nightmare that passes for her characters recently. You may notice, though, that this commendation shows how difficult it is to find anything particularly praiseworthy about 'Hidden Heroes'.
Ronald Cheng found exactly the right platform for his style of antics in 'Super Model', but here his over-the-top gurning and cowardice is rather distracting. Just as Stephen Chow's early career was littered with as much mediocrity as it was quality, it seems Cheng is stuck in a rut after only three films. Whatever film is next on his agenda, it is vital that he strikes a balance between storylines that are rushed and uninteresting ('Dragon Loaded 2003') and the convoluted nonsense on offer here. The latter is fine if you're the greatest comedian who has ever lived (whoever that is), but Ronald Cheng isn't said person.
Directors Joe Ma and Soi Cheng take the lion's share of the recriminations for 'Hidden Heroes' failure though. Most time-travel storylines are full of chasms of logic, but most film-makers know how to work around this and use the concept to their advantage. The two directors here – both of whom are usually far more capable than 'Hidden Heroes' would have you believe' – stuff the screen full of half-baked ideas and concepts that fail to register even the slightest iota of interest in the viewer. The few moments of promise early on are mercilessly flattened by tiresome comic routines (such as Hui Shiu Hung's wearisome cameo) and the baffling narrative.
If there was one fatal flaw in 'Hidden Heroes' though, it would be the running time. At nearly two hours long, 'Hidden Heroes' is an ordeal that only those versed in S.A.S. survival tactics should ever attempt. The good moments (including a priceless allusion to Chan Hui Man) are cut short while the frustrating ones (which are in the majority) go on and on and on… The fact that the directors and editor could actually think that there was enough entertainment in the film to warrant its epic duration is a traumatic thought. Quite simply put then, avoid 'Hidden Heroes' and, as the old song to 'Why Don't You?' suggested, "do something less boring instead".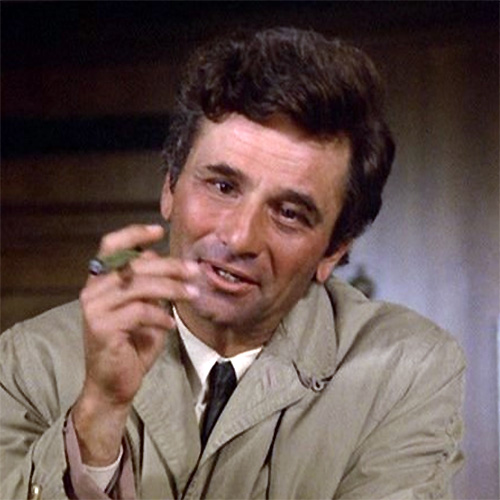 Latest posts by Andrew Saroch
(see all)