The director of gentle sensory delights 'The Scent of Green Papaya' and 'Vertical Ray of the Sun' goes decidedly dark for his first English language feature, 'I Come with the Rain'. Pulling no punches in the darkness its characters reveal in, 'I Come with the Rain' is a surreal odyssey into a missing person's case that takes in everything from Christ like figures to the very nature of evil. Said missing person is Shitao (Takuya Kimura), the son of a pharmaceutical billionaire, who has wound up in Hong Kong. Former cop turned PI, Kline (Hartnett), is hired to track him down and bring him home. However, Kline is still struggling from his last case where he had to track down a vicious killer who made human sculptures out of the people he killed. Kline and Shitao's paths also cross with a ruthless gangster Su (Byung-hun) whose drug addicted girlfriend is saved by Shitao's "healing powers." As the three troubled souls converge on one another the surreal seeps into reality as the protagonists try desperately to cling to their ever fragile minds.
One thing 'I Come with the Rain' isn't is a straightforward detective story of a PI out to find a missing person. It's a set up Tran Anh Hung uses to explore and experiment with the notions of life and death, religion and evil and in some particularly dark scenes, pain. 'I Come with the Rain' is a film full of pain. From the emotional pain the characters are feeling to the pain they dish out on one another, the film is rarely an easy watch. Staying the right side of exploitative the pain and violence is used to represent what the characters are going through as some immerse themselves in evil acts while others verge on the edge of fully embracing their evil thoughts and feelings. There is hope in amongst all the anguish in Shitao's messiah like attributes: a man who can take away another's physical pain or illness by absorbing it into himself. Believing he has been given a gift he continues to help people despite the physical toll on himself.
Much like the ups and down's the character's experience; Tran Anh Hung's narrative is a bit all over the place and just can't hold together under its weighty ambitions. The experimental nature and slow burn will put many viewers off and unfortunately pretension creeps in all too often despite the best intentions of the actors. However, despite this, 'I Come with the Rain' still manages to be dark and challenging. The concept that Hartnett's character has been "contaminated" by his previous case lends the film an interesting and unique hook as the character does battle with his own demons. The acting is often superb from all the cast: Hartnett, Kimura, Shawn Yue and the brilliant Lee Byung-Hun who plays a troubled gangster realising he is not as immune to human feelings as he perhaps thought.
As ever with a Tran Anh Hung film the photography is stunning and the music perfectly complements what is happening on screen. In fact, the photography and music go a long way to making 'I Come with the Rain' a lot more watchable than it perhaps is. Style can sometimes help a film when it is failing in the content department and Tran Anh Hung's distinctive style gives the film a sort of hypnotic quality that helps to keep the narrative moving even when it's collapsing. 'I Come with the Rain' is a definite marmite film: one will either love it or hate it. While it doesn't completely succeed in its intentions it is still a brave, and very dark, experimental thriller recommended to the less judgemental out there.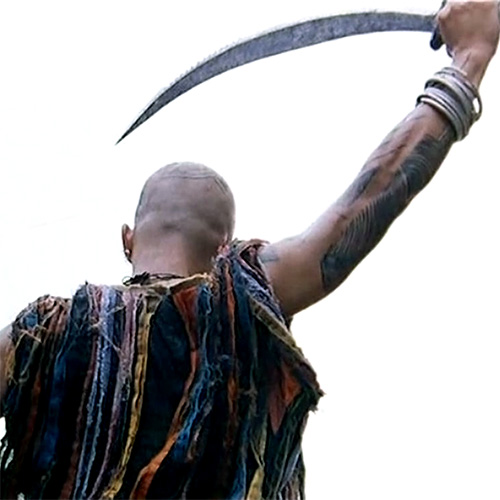 Latest posts by Andrew Skeates
(see all)