Unfairly overlooked triad gangster film, that while its doesn't revolutionise the genre or Hong Kong cinema, is nevertheless a short, sweet and rewarding character piece, with some old hats getting to stretch their acting chops. Lau plays Hung the crime boss of a powerful crime empire. His wife has just given birth to their first son and his right hand man, Lefty (Cheung) suggest he thinks about leaving the life of crime behind to raise his family. Lefty wants Hung's empire left to him, but Hung is unsure about Lefty's true motives and Hung himself isn't really sure he wants to leave to life behind. Meanwhile, small time thugs Wing (Yue) and Turbo (Chen) are out to make a name for themselves in the crime world and avenge the death of Wing's brother at the hands of some gang members.
Low key but stylishly shot and staged character piece about gangsters starting out and reaching a turning point in their lives, 'Jiang Hu' is an engaging little film which feels a bit like a stage play shot with cool camerawork. This is no bad thing, as Hong Kong legends Lau and Cheung get to act off in several intense scenes of dialogue based confrontation: playing characters who have reached a point in their lives where things may not be as they once were. Running parallel is the story of Wing and Turbo, two young upstarts who's lives will inevitably collide somehow with those of Hung and Lefty. This is part of the enjoyment of Chin-Po Wong's film: attempting to figure out just how their path will cross.
While the film perhaps relies a bit too much on stylish camerawork and techniques, it never dominates or overshadows the proceedings and gives the film its own groovy look. Clocking in at around the 80 minute mark, 'Jiang Hu' is short and snappy, delving into a a specific moment in the characters lives making it neither overly complex or lacking in substance. It will no doubt be forever overshadowed by the likes of 'Infernal Affairs' and the films of Johnnie To (as it does share similar style and themes with these films) which is a shame, as while its not exactly groundbreaking, 'Jiang Hu' is a refreshingly uncomplicated and unpretentious gangster flick, harking somewhat back to the Hong Kong glory days. It does get a little muddled in places but the likes of Lau, Cheung, Yue and even Chen give effective performances lending the film is own distinctive personality.
There is a little action peppered in as well but it's the character interaction that sells 'Jiang Hu'. Coupled with stylish photography and some effective curveball plotting thrown in come the last third, make 'Jiang Hu' a pleasant surprise.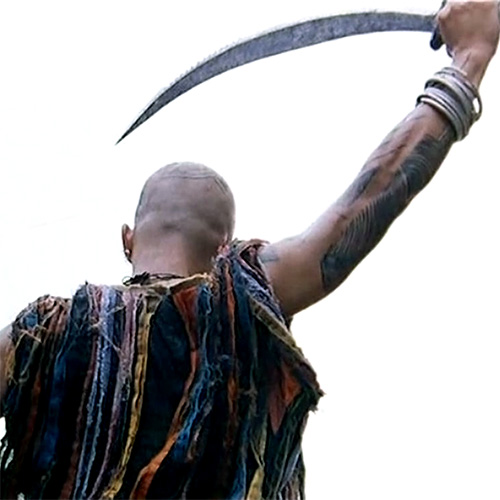 Latest posts by Andrew Skeates
(see all)