With the critically-lauded 'Metade Fumaca', director Riley Yip moved from being a director of definite potential (as was indicated by the popular 'Love Is Not A Game, But A Joke') to one of Hong Kong's foremost visionaries. His gradual popularity as a director then saw him move onto the more mainstream production 'Just One Look' which featured prominent roles for 'Twins' – the bright and breezy pop-combo of Charlene Choi and Gillian Chung. Despite an obvious fear on my part that this would compromise a film-maker who remains so important to modern Hong Kong cinema, I was pleasantly surprised to find that 'Just One Look' is much more than just a teen popcorn movie. In fact, I'd have to go so far as to say that it is definite gem.
As a small boy, Fan (Yu) adores his policeman father (a cameo by Sam Lee) and enjoys frequent trips to the cinema with him to watch the latest blockbuster. One evening, Fan's father disappears during the film and is found dead in the toilets, a tragedy that the youngster blames on local thug Crazy (Wong). Growing up in the late 60s and early 70s, Fan continues to dream of avenging his father's death and secretly torments Crazy with the help of a trusty catapult. Meanwhile he also begins taking an interest in a beautiful stranger who lives in the local nunnery, while his best friend Ming only has eyes for Nam – the daughter of a stoic kung-fu master (Kot). As both friends begin to learn about love, the shadow of Crazy continues to haunt Fan's life and his determination for revenge remains undiminished.
'Metade Fumaca' was a film that showed Riley Yip's concentration on nostalgia and, more significantly, the beguiling nature of memory. 'Just One Look' is fully absorbed in Yip's fascination with such themes and once again blends in a genuine sense of humanity. While 'Metade Fumaca' gave a sensitive portrayal of what essentially was a 'father' and 'son' relationship, 'Just One Look' deals with the tribulations of youth. The director's triumph within such a simple premise is to combine elements of pathos with moments of humour; the lead character Fan is faced with problems both taxing and superficial, yet neither is squeezed out in favour of the other. Such a majestic eye for character development and a real understanding of how to create humane characters means that 'Just One Look' is some way above expectations.
The performances within the film build a strong spine for the other qualities of the production to add to. In the role of Fan, Shawn Yue – often seen as one of the stars of the future – excels, superbly handling the complexities and varying emotions of his character. Wong You Man is a flawless sidekick for Shawn Yue's towering performance while 'Twins' Charlene Choi and Gillian Chung have never been better. As with 'Metade Fumaca', Riley Yip throws together the stars of the future with the thespian legends that Hong Kong has; Anthony Wong is one such performer, an actor whose performances are rarely below the first class. Wong is at first a repellent character with little to recommend him, but Yip cleverly shows how much hidden depth 'Crazy' has – so much so that, by the end of the film, the viewer's feeling towards him verges on sympathy.
The 'icing on the cake' of this breath-taking film is a number of wonderful moments of nostalgia and directorial invention. Fans of 70s Hong Kong cinema will adore Yip's gentle pastiches of some of the Jade Screen's greatest scenes; from a sublime allusion to 'A Touch Of Zen' to Eric Kot's inspired rantings about kung-fu films, 'Just One Look' is full of a genuine love for the great movies of the past. Yip also includes a magical montage scene that features the particularly pleasant 'Twins' version of 'Melody Fair'; reminiscent of the famous 'Piano' scene in 'Metade Fumaca', this sequence creates a memory that lingers long after the final credits have rolled. 'Just One Look' is a must-see production that is light years ahead of the average teen movie. Amusing (though never crude) and nostalgic (though never overly sentimental), Riley Yip's gentle 'coming-of-age' comedy/drama earns a major recommendation.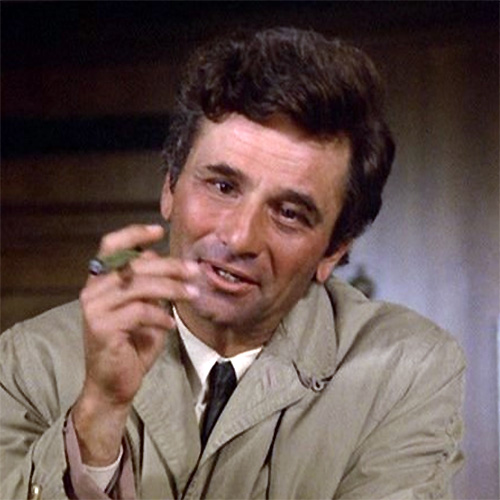 Latest posts by Andrew Saroch
(see all)