After seemingly slipping in and out of Hong Kong cinemas with little consequence, 'Love Trilogy' finds its way on to DVD. It's appearance is a welcome one for a few reasons: it's the latest feature from director Derek Chiu, a film-maker who has slightly lost his way since such great works as 'Comeuppance' and 'Love Au Zen', yet who still has so much to offer; Anita Yuen, one of the most popular actresses of the 90s, is finally given a chance to appear in a relatively big film after disappearing in the world of television acting; Francis Ng, an actor who is putting in some of his very best performances of late, gets to play another differing character. For Chiu and Yuen it might be a chance to revive the glories of yesteryear, while Ng can do no wrong at the moment and so his inclusion is a welcome one.
With their marriage going through a difficult patch, Mark (Ng) and Chui (Yuen) decide to go to the picturesque Yunan province for their anniversary. Both of them feel unappreciated and both are at the end of their tether, with money becoming a common issue for argument. On their arrival, the couple are soon arguing again and their heated exchanges even begin to disturb the other holiday-makers. So difficult is their situation that both threaten their partner with divorce and, despite it initially being a bluffing technique, they both agree to make the tragic decision. Meanwhile, on the same holiday, a newlywed couple are coming to terms with the upheaval in their lives. Though their relationship appears to be a contented one, there are clearly problems under the surface and these are further magnified by the prospect of an unexpected pregnancy to confront. As their relationship reaches an impasse, a Korean visitor, Jin, is also reaching a watershed in his love life when his girlfriend hints to him that they should go their separate ways.  Jin decides to travel up to nearby Shangri-La – a destination made famous by James Hilton's novel 'Lost Horizon' – and he asks the broken-hearted travel guide Liu Hai (Lin) to accompany him. Despite their respective heartaches, they begin to fall in love with the breath-taking surroundings acting as an appropriate backdrop.
It's a pleasure to announce that 'Love Trilogy' is a return to form for one of Hong Kong's most promising visionaries. Though it still cannot match his two earlier masterworks, it is nevertheless closer to his original style than his recent efforts. Films like 'Frugal Game' and 'Time 4 Hope' had their moments, but neither really seemed as if it had Chiu's auteur stamp on them. 'Love Trilogy' allows Chiu's eye for the emotional inter-twined with the vaguely eccentric to return to the screen. Such a unique way of handling familiar material is one of the endless reasons why Derek Chiu deserves a wider audience than his work currently receives.
The concept combining a few vignettes together for overall effect is one that has often stumbled lesser directors (see Joe Ma's admirable, yet flawed 'Sound Of Colors'). The difficulty is balancing the episodes in such a way that none of them appears superfluous and all of them keep the viewer's attention. Thankfully Chiu has managed such a tricky feat with 'Love Trilogy' as each of the stories has as much significance and care taken with them as the last. Initially, after the strong opening provided by Francis Ng and Anita Yuen, I was worried that the qualities of this first episode would be lost and the film's power would gradually descend. Chiu is a film-maker who has proved that he can tackle thorny subjects with the deft touch of a seasoned director and so each of the three musings on love contribute something to the overall effect of the production. Chiu's skill is that he refuses to strictly separate each story and allows each of the couples to move into other parts of the film. This therefore means than none of the chapters loses its resonance and the film overcomes the trappings of the format. Such a non-linear narrative is a credit to Derek Chiu and writer Aubrey Lam whose sparky script give the whole experience a realistic edge.
'Love Trilogy' is not a traditional love story though and its poignant subject matter may not be to all tastes. It is, at times, slightly upsetting and it certainly isn't amusing seeing these relationships stumble. However, this is not a work that attacks marriage – on the contrary, 'Love Trilogy' shows the need for appreciating the other person and giving them as much love as is displayed in the early moments of a romance. Despite the powerful scenes of heartache, Chiu ends the proceedings of an optimistic note; there's hope for each of the couples and everyone learns some kind of lesson by the end. The realism of the scenario is also mixed with moments of Chiu's trademark nuances – from the liberal use of the sumptuous landscapes to quirky cinematography, Chiu displays the style and control that has won him a small band of admirers. One such moment sees Jin meditating in a serene temple only to be disturbed when he discovers a fire extinguisher and other symbols of the outside world.
As was the case with 'Comeuppance' and 'Love Au Zen', 'Love Trilogy' is an ensemble piece. While Francis Ng is excellent as the pig-headed Mark, Oh Ji-Ho is equally impressive as the romantic Korean Jin. A quick mention must go to Anita Yuen, an actress whose screen charisma has been sorely missed by this reviewer. She can still convey so much emotion without uttering a single word. The cast have a wonderful chemistry between them that surely adds to the film's success. 'Love Trilogy' is a fine film that flawlessly juggles three stories while also hinting at some exquisite symbolism to cement its point. While its not Derek Chiu's best work, it is at least evidence that his forays into commercial film-making have not jaded him. With directors like Chiu – not to mention Carol Lai, Wilson Yip, Johnny To, Wai Ka-Fai, Riley Yip and many others – still working in Hong Kong, there is renewed cause for optimism.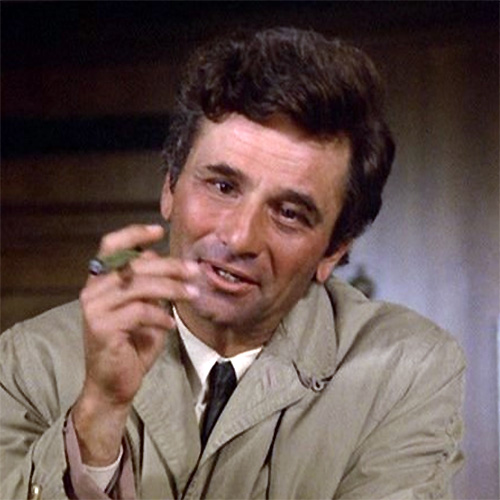 Latest posts by Andrew Saroch
(see all)