Many countries have their beloved characters and their cinematic institutions, the most popular of which transcend their era and come to represent something significant in the national psyche. Here in the United Kingdom we look to James Bond and, in a semi-ironic way, to the 'Carry On' films whereas Hong Kong always recalls the sprawling Wong Fei Hung series with Kwan Tak Hing in the lead role. Alongside – perhaps above – such national treasures is Japan's Tora-San films which extended to a vast sequence of 48 films over a 25 year period with the same actor, apparently a feat noted in 'The Guinness Book Of Records'. 'Tora-San, Our Lovable Tramp' was Japan's introduction (and mine) to a persona that would forever be cherished by the public despite changes in attitudes and tastes over the years.
Travelling salesman and itinerant work Tora (Kiyoshi) returns home to a district of Tokyo after a twenty year absence. On arriving and making an immediate impact, Tora meets his uncle and Auntie who have acted as guardians for his younger sister, Sakura. Sakura greets her brother emotionally and hears his story of the last twenty years, then reveals that she is to meet her future in-laws the following day. Tora volunteers himself to go to the formal dinner and give his little sister's hand in marriage to her upper middle-class suitor. Unfortunately the loud and bullish wanderer gets intoxicated shortly after arriving and spends the evening embarrassing his sister with his bawdy manner. The obvious consequences to the disastrous meeting are the immediate end to Sakura's hopes of marriage and Tora being ostracised by his remaining family. The pariah decides it may be time to hit the road again and sets off to explore Japan once more, but this time his sister and friends are eager to persuade him to return.
I read recently in a review for one of the Tora-San films a fine comparison between our lovable hero and that legendary sidekick of literature Sancho Panza. Tora may have a shorter fuse and is less prone to spouting idioms at will, but he shares the earthy charm of Cervantes' creation. It's easy to see why Tora-San is as cherished as Sancho Panza; from the opening shots of his awkward stumble home to his glorious ignorance, he is one of the great bombasts of the screen. He acts a good few minutes before he engages his brain, has a massively inflated opinion of his own intelligence and yet is a completely sympathetic oaf.
'Our Lovable Tramp' sets the narrative construction that would be repeated throughout the following 47 films with very little change. The impetuous hero bulldozes his way through polite Japanese society with little regard for etiquette while revealing a tender side during his heartfelt love for a priest's daughter. Such elements not only make for fascinating, often amusing and even touching viewing, but also flesh out Tora-San until he is much more than just a cartoon figure. Impeccably played by Atsumi Kiyoshi, the eponymous character is a splendid comic creation while also having enough genuine pathos and obvious depth to make him a rich representation. Kiyoshi plays him with delightful bluster and lack of tact, while showing a pleasing subtlety in the later moments of drama.
This first Tora-san film also has the direction of Yoji Yamada to thank for its success. The series creator and man behind 'Hidden Blade' elicits laughs from the battle between Tora's ribald demeanour and the pretensions of the Japanese middle classes. Unsurprisingly, the film-maker is firmly on the side of his famed protagonist and takes pleasure in unleashing him on the obsessively ambitious Japanese around him.
'Tora-San, Our Lovable Tramp' is a fine introduction to a great cinematic series, one which should be appreciated worldwide. My first taste of Atsumi Kiyoshi's much loved buffoon will undoubtedly encourage me to further venture into the great canon of the Japanese legend. I may not last the full 47 films that follow, but it will be a pleasurable journey if this minor classic is anything to go by.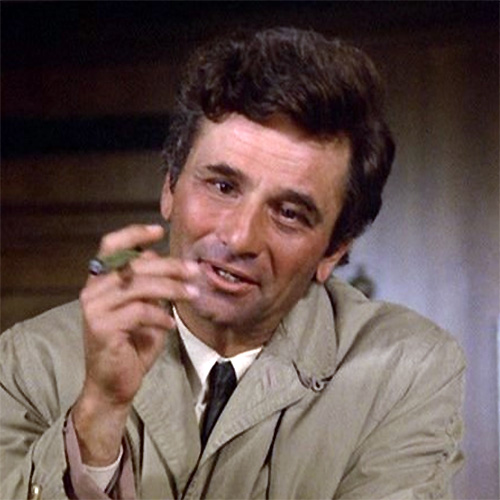 Latest posts by Andrew Saroch
(see all)