Sea-faring know-it-all Smart (Cheng) returns to his family after years of maritime employment only to find them living only partially above the breadline in a small shack in the New Territories. After leaving quite suddenly and upsetting his family, his return is greeted by a frosty reception thanks to his equally opinionated mother, though his sister is at least delighted to have him back in the home. Smart also finds that, in order for his mother and sister to survive, his room has been rented out to a young teacher who shows little sign of leaving. After initially throwing his considerable weight around, Smart decides to poke his obstinate snout into the private lives of those around him. Never is this more evident than when his mother's home is condemned by the local council and she is told to find alternative housing within a few months, something which the rotund bombast turns into a personal crusade. Smart conjures up the idea of turning the humble dwelling into a roadside restaurant catering to the impressionable schoolkids nearby and then putting the profits into the building of a new house. While this task proves to be monumental enough, he then decides to organise the love lives of those around him, a course of action that brings him into contact with a beautiful young nurse (Kwan).
It's not particularly easy to pigeon-hole Mr. Smart. The jovial front cover and even the quirky title imply that this will be some raucous slapstick feature that will undoubtedly frustrate more than it will charm. However, it gradually becomes obvious that this low-key production has slightly different goals in mind, namely to balance a subdued comic tone with a few dramatic undertones. It may prove to be unremarkable film-making, but it does unfold into a thoroughly watchable character-driven piece – not exactly a commodity in 80s Hong Kong comedy.
Though the film still aims to be a comedy, the humour is far more reliant on the quirks of Mr. Smart's bluster than the usual farcical situations. This is achieved by steering the mostly well-defined characters away from the over-the-top antics often relied upon and anchoring them in some kind of reality. While the driving force still seems to be the underplayed humour that becomes the film's overriding feature, such attention to the basics is commendable. There's even room in the production for a few moments of gentle pathos which, while not exactly heart-rending, do indicate Kent Cheng's loftier ambitions. The bittersweet ending in particular proves that Hong Kong films were adept at avoiding the saccharine-coated endings that they are now sadly lapsing into.
Kent Cheng – the director – achieves nothing spectacular here, but at least turns a potentially aimless piece into a film where the viewer actually cares about the characters. The eponymous protagonist is a healthy mixture of the headstrong and the endearing, happily trying to dictate to those around him while his own life is directionless. It's testament to Cheng as actor that Smart is likeable despite his many failings and avoids being a mere hindrance. It is also pleasing to see Billy Lau playing a normal character rather than the lecherous cretins he is usually saddled with. Bridgewater and Kwan are little more than pretty accessories to the production, though the latter does appear in a few strong scenes with the leading man.
'Mr. Smart' is basically one of those Deltamac re-releases that slips into the ether without many people noticing. Although it may not be vintage 80s cinema, it is still a pleasant surprise considering its anonymity. Kent Cheng shows that he was a fine character actor and a capable enough director to make this rise above its modest potential. While it may not find its way to the top of your viewing list, there's certainly worse investments.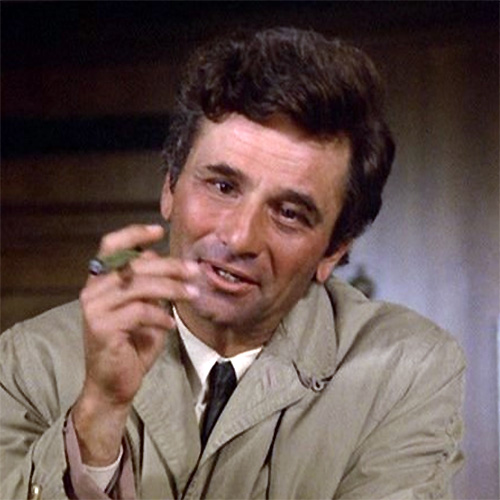 Latest posts by Andrew Saroch
(see all)