The Miriam Yeung box-office juggernaut continues to hurtle along with this hit romantic comedy from New Year 2003. This time Yeung is coupled with one of Hong Kong's most popular performers and best actors, Tony Leung Chiu Wai, though the conventions of the genre remain cast in stone for this production.
Yip (Yeung) is plagued by misfortune and daily accidents which seem to effect her happiness in life. Due to this, Yip seeks solace in ludicrous superstition and her obsession in changing her fortune around. Her attempts to turn her life around are unsuccessful though and Yip resigns herself to her day-to-day misery. Yip is given an opportunity to consult one of Hong Kong's greatest Feng Shui masters when she meets Lai (Tony Leung) who has carved out a considerable niche in the market and offers her some very quick advice. The wisdom proves to be worthy and Yip is delighted by her improving circumstances at work and at home. Persuading the in-demand Lai to give her daily advice, Yip lives her life by his words and sees her life getting better and better; such a drastic change also begins to work its charm on her heart and she gradually finds herself falling in love with the suave master. As Yip is using a changed name though, Lai is unaware that she is a descendant of the Yip family who centuries earlier cursed the Lais. Lai then remembers the warning of his late teacher that the Yip family and the Lai family should never be together as it would be a disaster for both parties. Now he distances himself from his admirer while she, unaware of his feelings, now fights against her broken heart and desperately tries to understand Lai's sudden cold shoulder. However, the true stem of Yip's misfortune and the awkward position Lai finds himself slowly emerges as the work of another feng shui master (Cheng). This master is hired by a jealous figure from Yip's past and given the task of destroying her life through his devious means. Now the two conflicting families agree to ignore their supposed curse and take on their aggressor, turning all of his tricks against him.
There was little surprise when 'My Lucky Star' hit the magical HK$20million mark at the local box-office during its Chinese New Year release. Competing with Sammi Cheng's 'Love For All Seasons', the film signified that Miriam Yeung's financial clout was on par with any other actress working in Hong Kong today. Whether it's an artistic success or not is another matter. Despite high production values and a top-notch lead pairing, 'My Lucky Star' lacks the charm of Yeung films like 'Love Undercover', 'Frugal Game' and 'Dry Wood, Fierce Fire'. Much of the blame for this rests on the shoulders of director Vincent Kok – a film-maker who has been churning out blockbusters for stars ranging from Chow Sing Chi to Jackie Chan. Whereas 'Love Undercover's Joe Ma and 'Dry Wood, Fierce Fire's Wilson Yip manage to craft their films without giving way to tedious mugging or over-the-top 'humour', Kok loses control at various points in the narrative and falls back on this tiresome trick; his ability as a comedy helmer is there, if only he didn't use such an amateurish directorial touch. The aforementioned films weren't perfect, but at least the men responsible for them had a better understanding of the genre than Vincent Kok seems to. While being fairly comfortable with the comedic aspects, Kok really struggles when the plot turns to romance – one of the more  essential components of the movie. Initially the relationship between Miriam Yeung and Tony Leung is nicely developed with a gradual chemistry forming. This then seems to be discarded in an attempt to throw as many outrageous characters into the storyline as possible while sacrificing the promise of the first half hour and causing annoyance for the viewer.
'My Lucky Star' does benefit from its two magnetic lead performers even though they are restricted by the slack direction. Miriam Yeung may not be the most expressive of actresses – she certainly doesn't have the range of the Sylvia Changs of this world – but she is always an enjoyable screen presence; her subtle natural beauty and gentle manner are an asset in most of her films. Tony Leung needs no simple platitudes as he is, simply put, one of the best actors currently working in Hong Kong – maybe even the world. He's comfortable no matter what kind of film he finds himself in and handles comedy remarkably well. If only Vincent Kok had nurtured the early comedy of 'My Lucky Star' and allowed the two stars to develop their love, this could have been above the norm. As it stands it's an adequate rom-com that struggles to remain engrossing throughout its 100 minute duration.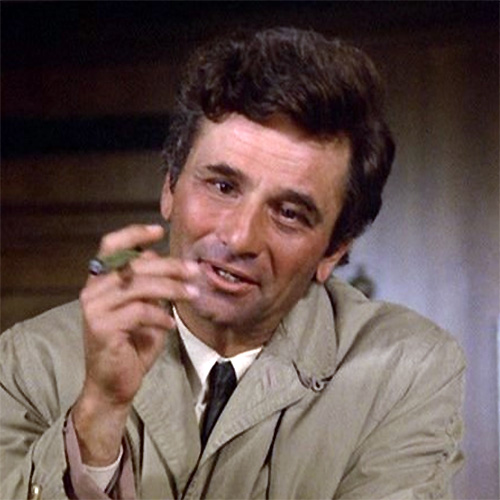 Latest posts by Andrew Saroch
(see all)