While their mother is in the hospital, 10-year-old Satsuki and 4-year-old Mei move into an old-fashioned house in the country with their professor father. While exploring the surrounding area, the girls discover a grey bear-like creature that Mei names Totoro, a mispronunciation of the Japanese word for troll. Eventually, the girls become friends with Totoro and discover a magical world hidden deep within the forest.
'My Neighbour Totoro' was the fourth Studio Ghibli outing to hail from writer/director Hayao Miyazaki. Partly based on his own upbringing, the film brilliantly mixes a post-war Japanese family lifestyle with a sprinkling of fantasy. Before we get to the cute characters though, I think it's worth mentioning that a huge part of the film's charm is the way in which it perfectly captures the family dynamic. Presented very much through the eyes of a child, 'My Neighbour Totoro' gives a humorous and realistic representation of the relationship between a father and his daughters. Similarly, the connection between the two sisters is absolutely spot on, and the film has a very energetic outlook that really infuses the audience with a youthful mind-set. It's a brilliant accomplishment and one that you will rarely see so beautifully represented within any movie, let alone an animation.
That aside, there's no denying that one of the most enjoyable aspects of 'My Neighbour Totoro' is definitely the inventive characters that inhabit this magical world. Although each and every one of them has their own appeal, Totoro is probably the most memorable as he has a very distinctive look and an entertaining persona that will constantly have you smiling. However, he's not just a pretty face as there is actually quite a well-rounded character here who always presents a very positive (and occasionally ecologically-minded) message. As for his pals, they may not have as much screen time but they are equally as adorable and the cat bus in particular is just a stroke of genius.
It's also worth mentioning just how impressive 'My Neighbour Totoro' looks, even though it has been over twenty years since the film was made. Aside from the fairly typical yet impressive Studio Ghibli designs, there's a real exuberance to the animation style that has you believing both the characters and their surroundings are genuinely fleshed out. Totoro himself was also so well liked by the staff and fans that he is now the face of the company and his image is known throughout the world.
While it may often be overlooked, I think it's equally important to give a nod to the film's superb score by Joe Hisaishi. Although the majority of you may walk away humming the catchy theme song, Hisaishi has a real knack for capturing the mood of a scene with his background music. 'My Neighbour Totoro' is no exception and the most memorable moments for me are generally when the girls bump into Totoro, as the music has a really magical quality that just seems to help enhance the overall atmosphere.
'My Neighbour Totoro' is a true family classic that encompasses all of the elements of cinema that Miyazaki does so well. If you are ever in need of cheering up, then this is definitely the movie to turn that frown upside down.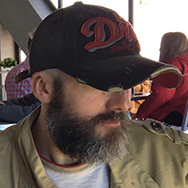 Latest posts by Phil Mills
(see all)