Mantis is a leading figure in the local triads with a formidable reputation for brutality. However, her unforgiving attitude does have one weakness in the form of her sister who is dying of cancer.  As the end looms near, Mantis's sister informs her that her final wish is for Mantis to take a husband before she dies.  Being inexperienced in relationships, Mantis gets her lackeys to find a suitable candidate and then approaches the dilemma like she would any problem; full on and with brute force.  She soon realises that relationships can't be controlled like a fight and she must work hard to keep it together, even if it is only for her sister's sake.  However, Mantis soon discovers that it's not so easy to juggle a life of crime and keep your partner happy.
'My Wife Is A Gangster' opens with a bang, as our heroine takes on a horde of bad guys in a frenetically paced and highly competent fight sequence. Unfortunately though, this is not a taste of things to come and this glimpse of exceptional choreography is in the minority. Instead, 'My Wife Is A Gangster' quickly transforms into a rather strange mix of comedy, romance and drama.  This cacophony of genres is probably what makes the film feel quite so frustrating. Every time you feel like you are getting a grip on proceedings, it suddenly takes a sharp left turn and leaves you sitting out in the cold. It's a bold decision for a film to try and include so many elements, but sadly 'My Wife Is A Gangster' rarely manages to pull it off.
That being said, 'My Wife Is A Gangster' is certainly not without merit. For starters, the acting from everyone is spot on, with leading lady Shin Eun-Kyung putting in a particularly strong performance.  The part of Mantis would have been a difficult role for an accomplished actress, let alone a relative newcomer such as Eun-Kyung. Thankfully though, she pulls off every aspect of her character pretty darn well and even manages to demonstrate a competent ability in the action department.  The comedy is also another bright spot and, even though it's not exactly laugh-out-loud material, certainly does enough to keep you entertained. Last but by no means least, there is of course the aforementioned action that is perhaps the most wasted opportunity of the film.  What little we get to see is really well handled and very reminiscent of Hong Kong fight choreography. It's just a shame there is so little of it but hopefully those involved will utilise their skills in future projects.
'My Wife Is A Gangster' is a fun film with some fine elements. It's just a shame that the whole is not quite as good as the sum of its parts, and fans of the various genres are unlikely to leave completely satisfied.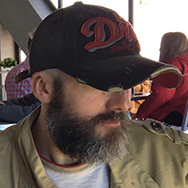 Latest posts by Phil Mills
(see all)