Michael Jai White returns to direct and star in the third instalment of the unlikely 'Never Back Down' franchise, and he delivers another solidly enjoyable entry. Having starred in and directed the 2nd instalment, 'Never Back Down 2: The Beatdown' (a great sequel and ace fight flick!), Jai White's Case Walker returns for another go around of training and fighting, this time in the sweltering surroundings of Thailand.
Somewhat down on his luck after the events of 'The Beatdown', Case is approached by his old fighting buddy Brody James (Barnett) to help train him for an upcoming title fight (and big payday) with the seemingly unbeatable Caesar Braga (Jones). Relocating to Thailand to train for the fight, Case finds a not so pleasant welcome from Brody's fight team and arrogant MMA fighters. His old school ways are at odds with their more modern and aggressive approach to fighting, but Case sticks to his guns knowing his way of training and fighting is the right fit for the easily distracted Brody. As the big fight approaches Case finds it difficult to also stay focused as he tries to keep Brody on the straight and narrow, finds he has feelings for a local fight promoter, takes a couple of other young fighters under his wing (keeping the plot within the Never Back Down wheelhouse!), and has to dodge the sketchy propositions and ulterior motives of the slippery head of the fight organization Hugo Vega (Morales).
There's quite a lot going on in this well-made B-movie which benefits from its Thai setting, Jai White's ample charisma (and fight skill!), and his assured hand behind the camera. Sure, proceedings tread a well-worn path but are made enjoyable by the likeable cast (a nice mixture of rooting for the underdog heroes and boo-hiss villains) and Jai White and writer Chris Hauty strike an agreeable balance between drama and action. While not stuffed with fight action, the fights featured are still quality with Jai White getting to flex his considerable skill and real-life fighter Barnett also gets to strut his stuff in a couple of impressive bouts. Action stalwarts Nathan Jones, Brahim Crab (who co-choreographs) and the great JeeJa Yanin also get in on some cool fight action (though disappointingly Yanin only has a glorified cameo but arguably gets one of the best fight scenes). Larnell Stovall ('Never Back Down 2', 'Falcon Rising') choreographs the action with crisp clarity, and the big end fight is a doozy.
Unfortunately, Tony Jaa doesn't get to fight as he turns up as himself in the last act in a ridiculous but fun cameo. And while it's never in doubt where events are heading it's still an entertaining ride and Jai White once again shows he's got talent to burn in front and behind the camera. Another fun entry in the series and again better than the original that started the franchise, 'Never Back Down 3' is a solid fight flick and showcase for Jai White's Case Walker character. Another entry featuring Case would be very welcome.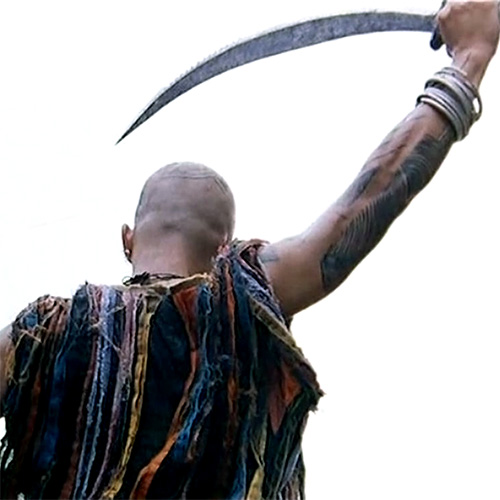 Latest posts by Andrew Skeates
(see all)