When the head of South Korea's largest crime syndicate is killed, a violent power struggle erupts between the next two in line for the top spot: the composed but vicious Joong-gu (Park Sung-Woong) and the hot-headed but smarter –than-he appears Chung (Hwang Jung-Min). Caught in the mix is syndicate member and close confidant of Chung, Ja-sung (Lee Jung-Jae) who also happens to be an undercover cop working for section chief Kang (Choi Min-Sik). Kang seeing his opportunity to weaken the syndicate while it's in a state of transition, and hoping to control it more from the inside, orchestrates a complex ploy to put Ja-sung in power. However, after almost ten years of undercover work, Ja-sung is close to buckling under the pressure and with an allegiance to Chung finds his loyalties to both the police and the syndicate tested.
From the writer of 'I Saw the Devil' and 'The Unjust', scripter and director Park Hoon-Jung delivers a crime masterpiece. Slick, confident and complex, much like its main characters, 'New World' un-spools a gripping tale of loyalty and the quest for power. Opening with a scene of brutal violence the film then takes a much more measured approach to the crime epic. Rather than chart the characters back stories and actions over years/decades, we join them at the apex of their respective careers with great change about to happen, which then unfolds in an often unexpected manner both to the characters and us the viewer. Park Hoon-Jung creates a believable world of modern gangsters where their empire is run much like a cutthroat corporation. All board meetings, sharp suits, luxury cars and elegant restaurants: this sheen of perfection hiding the hideous violence and corruption that builds and maintains such an empire.
The film craftily drip feeds character back story and motivation as the narrative builds to its tense climax, meaning character's motivations are not always clear and a sense of apprehension is maintained as we're never sure how the balance of power is going to tip. With its lengthy runtime, multiple characters and reliance on intricate dialogue exchanges rather than action, 'New World' may seem daunting (and on occasion perhaps does become a little overwrought) but is always riveting and rockets along on its finely formed characters. While most of the film is tightly controlled and propelled by wordplay, there are moments of shocking violence including one character meeting a particularly disturbing end and a blistering brawl in the confines of an elevator.
The cast are just as assured as writer/director Park Hoon-Jung with 'Oldboy's Choi Min-Sik on fine form but the film is all but stolen but by Hwang Jung-Min and Lee Jung-Jae, the two actors sharing a believable bond and bringing an intoxicating intensity to their characters and their increasingly dire situations.
Constructed with care and elegantly executed, 'New World' is a gripping modern gangster epic.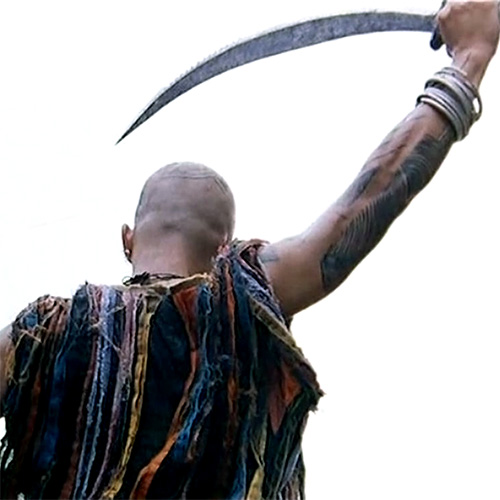 Latest posts by Andrew Skeates
(see all)