Isaac Florentine comes up good again with another action gem that features those 80s kung fu icons going toe-to-toe with one another in an array of dazzling fight scenes. 'Ninja' sees the director of cult action hits 'US Seals 2', 'Cold Harvest' and 'Undisputed 2', turns his considerable talents to the ninja warrior genre for a pure blast of action entertainment.
Casey (Adkins) is an American training in a Japanese dojo in the way of the ninja. Orphaned when he was young, he has trained himself to be the best warrior of the dojo. His equal his Masazuka (Ihara) a jealous and violent ninja whose hatred towards Casey gets him banished from the dojo after he makes an attempt on the American's life. Fuelled with rage and denied the right to bear the Yoroi Bitsu (the scared armour and weapons of the Last Koga Ninja), Masazuka embarks on a mission of violent vengeance against his dojo and sensei to claim the Yoroi Bitsu. Anticipating such a reaction the Sensei (Igawa) sends his daughter Namiko (Hijii) and Casey to hide and guard the Yoroi Bitsu in the vaults of a New York museum. But it's not long before Masazuka tracks them down leading to one last confrontation between the two Ninjas.
A stripped down slice of oriental flavoured action, Florentine crams in so much action into 'Ninja' it barely has time to stop in between. This may be the film's only major fumble, as while this is first and foremost an action film, the story is somewhat slight and background or fleshing out of the characters is forgotten in favour of getting to the chase and fight element of the film. Not a big deal by any means but just breaking the 80 minute mark, 'Ninja' is all over a little bit quick and the characters a little undernourished. While Masazuka and Casey are equally matched foes we never get a full sense why Masazuka hates Casey so much other than him being a Westerner training in a Japanese dojo and that, really, he is a much more accomplished warrior than Masazuka. Still, 'Ninja' is essentially a fight movie and while surplus characters get somewhat sidelined (Todd Jensen's helpful police officer; the weird cult Masazuka hooks up with) the two leading men make up for any shortcomings with their intense performances and bringing some quality ninja action to the American fight film.
Scott Adkins, getting his first true leading role, infuses Casey with an instant likeability and goes from strength to strength in the action department. His onscreen fighting skills are the best bar none and with this, his bad guy turn in 'Undisputed 2' and appearances in the likes of 'The Bourne Supremacy', show he is not only a great fighter but fast becoming a quality actor as well. Likewise Tsuyoshi Ihara ('Letters from Iwo Jima') makes for a great bad guy, full of menace and seemingly unstoppable until the epic showdown between the two on the streets of New York. The ambitious final fight pits the two against one another, clad in ninja gear, using swords, nun-chuks, ninja stars and good old fashioned boot-work. It's an outstanding final fight that comes after a surfeit of equally impressive feats of combat. 'Ninja' more than delivers on the action front, Florentine and Alpha Stunts ace choreographer Akihiro 'Yuji' Noguchi crafting clear, crisp, punchy and takedown heavy fights scenes. No over editing or over use of close ups, just impressive set-pieces of fighters being put through their paces as Adkins takes on a never ending stream of goons. Highlights include a brutal fight on a subway train (where leading Mika Hijii also impressively gets in on the action) and a showstopper where Adkins takes on a horde of bad guys in their secret lair.
As pure adrenaline action entertainment, 'Ninja' is top of it class. Non stop, expertly put together fight scenes, ninjas back on the screen and two leading men cutting loose with intensity and slick fight moves, make 'Ninja' a hugely enjoyable ride. The story may be a little lacking but Florentine is still going from strength to strength as a director and hopefully one day we will see him, and Adkins, take charge of a big budget action flick.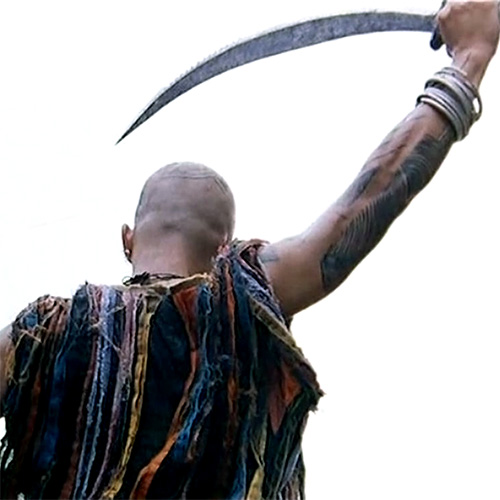 Latest posts by Andrew Skeates
(see all)