Ace director Isaac Florentine and martial arts movie whiz Scott Adkins re-team once again for the action soaked 'Shadow of a Tear', their (quite frankly) fantastic follow up to 'Ninja'. This time they bring with them Kane (son of Sho) Kosugi (an excellent screen fighter in his own right) and fight/stunt choreographer Tim Man ('Ong Bak 2', 'Raging Phoenix') and relocate the action to Thailand for a blistering sequel that outdoes its predecessor in every way.  Adkins returns as Casey, an American ninja now running a Dojo in Japan along with his new wife Namiko (Hijii – also returning from the first film). Life is pretty good: the dojo is doing well, Namiko is pregnant with their first child and Casey has just treated her to a new pendant/necklace. However, said necklace was also being eyed up by a couple of thugs who attempt to rob Casey of it. Having been thwarted of this plan, they break into Casey's apartment one night ransacking the place and killing Namiko in the process. Craving vengeance Casey goes after the thugs: a journey which leads him to his friend Nakabara's (Kosugi) dojo in Thailand and a quest deep into the drug baron ruled jungles of Burma.
The first 'Ninja' was a fun fight film that lacked edge but crammed in a fair amount of satisfying fight action. This follow up is far superior in terms of production, gives Adkins's Casey more to do and even tops the fight scenes of the original by some considerable way. The story may be a little light and streamlined but this gives Florentine and Adkins the perfect framework to build a fast and brutal action film. Casey is given a harder edge this time around, his grief for the loss of his wife and unborn child fuelling his rage and sending him on a somewhat murky path of revenge. While the film never mines the dark implications of violent retribution it at least gives Casey a meaner edge as he kicks and cuts his way through gangs of thugs, soldiers and various henchman as his wife's murder proves to be only a small part of a bigger conspiracy involving Japanese drug lords and their jungle empire. Adkins is on fine form here, again showing he is one of the best actors around in the modern action arena, and seems to be relishing the edgier human killing machine side to his role. Oh, and he gets to kick a serious amount of ass.
And that's why we are all here: for the action. And what action it is. Florentine has got the movie martial arts fight scene down pat now and with the addition of Tim Man (who also pops up as one of the main adversaries and gets his own wicked fight scene!) the fight action in 'Shadow of a Tear' is phenomenal. Big praise indeed but the fights, which come thick and fast, are just so fluid and well put together (no shaky cam, hyper-editing here!) and they build and build and get better and better as the film progresses. From a brutal bar fight (where Adkins lets out his rage!) to the stellar final fights (including a one-on-one between Adkins and Man) the martial arts action is exhilarating.
Not to say the action is the only thing done right. The movie is superbly shot, makes great use of the Thai/Burma locations and it's good to see Kane Kosugi ('DOA', 'Muscle Heat') in a meaty acting role (and yes, he fights too!). Actual ninjas are a little thin on the ground unfortunately (but when Adkins does turn into said warrior for the finale, it's incorporated well and is much better than him just carrying around his ninja outfit with him all the time!) and the annoying taxi driver sidekick Adkins shacks up with for part of the film is also an unwelcome addition: though these are minor niggles. No doubt those who need oodles of story/plot/narrative to justify enjoying a film will grumble (yawn!) but on the whole this is a superior sequel and a super-charged martial arts film with a cast and crew working at the top of their game.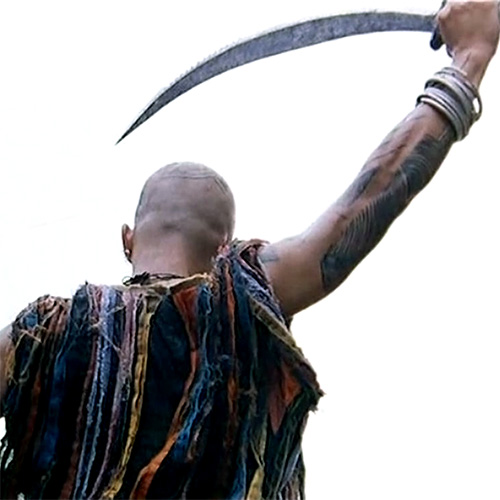 Latest posts by Andrew Skeates
(see all)