Sharp and slyly funny short from action ace Jean-Paul Ly, 'Speed Dating' is a swift and humorous look at the perils of the infamous rotating dating game which builds to some finely executed action.
Emma (Eloise Lovell Anderson) is braving an evening of speed dating at the behest of her friend Katy (Mia Foo) who thinks it will be good for her. Encountering all manner of eyeroll inducing potential match ups Emma thinks she may have finally found a match in the charming and seemingly normal (compared to the rest of the night's contenders!) Julian (Michael Kodi Farrow). Yet, just as sparks begin to fly the evening is interrupted by a mob boss (Rob Locke) and his gang of goons who are convinced an infamous assassin, know as The Silver Fox, is amongst the clientele of the speed dating soiree. Soon it's not sparks that are flying but fists, knives, and bullets as The Silver Fox reveals their identity and fights back to try and save the evening.
It's not really a surprise who The Silver Fox is when revealed but it makes this short flick no less fun as comedy and action combine to entertaining effect. Slickly shot in a fancy restaurant where the speed dating event is taking place, writer/director Jean-Paul Ly builds to the action nicely peppering proceedings with comedy as the bevy of cringe-inducing dates try to woo Emma. As much a funny look at the pitfalls of the dating game as an action flick, Jean-Paul Ly makes sure we're having fun and warm to Emma before all the fight action does erupt.
Flexing his action chops in the likes of 'Jailbreak' and 'Nightshooters' (if you've not seen those, check them out!) and stacking up stunt credentials on everything from Marvel blockbusters to the latest 'Fast & Furious', Ly knows how to craft slick well-choreographed action. Come the second half 'Speed Dating' is crammed with excellent one-on-one combat and brutal gunplay, giving lead Anderson and the likes of Phoebe Robinson-Rodrigues ('I Am Vengeance: Retaliation') ample chance to showcase their skills.
It may leave you wanting more, and as mentioned the reveal of the Silver Fox is easy to guess, but 'Speed Dating' is a fast and funny short blast of action-comedy that nicely sets proceedings up for a potential full-length feature – which would be very welcome.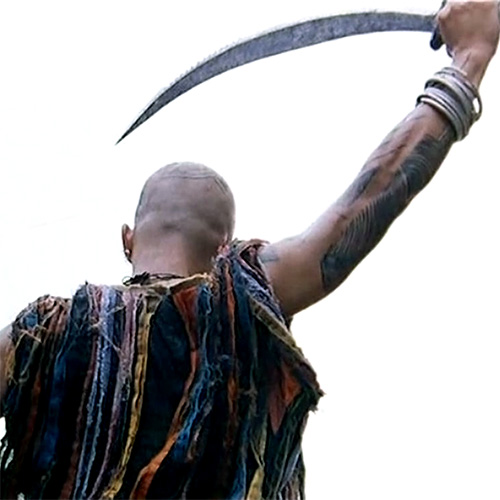 Latest posts by Andrew Skeates
(see all)