After succeeding in their first mission, our unlikely team of heroes are taking a well earned vacation.  However, their tranquillity is interrupted when they are informed that a group of assassins (headed by Richard Norton) are on their way to kill a Hong Kong drug lord. The team of supercops (Jackie Chan, Yuen Biao and Andy Lau) assigned to the case have failed in their mission so the gang are called upon to try and look after two important witnesses.  When they accidentally bump into the assassins, the plan goes up in smoke and now it's every man for himself!
While 'Winners and Sinners' is arguably the funniest in the Lucky Stars series, there is no disputing that 'Twinkle Twinkle Lucky Stars' is the most action packed.  Featuring numerous brilliantly crafted fight scenes, the film not only showcases the immense talents of the three brothers, but also features impressive cameos from the likes of Andy Lau, Richard Norton and Yasuaki Kurata.  However, it is Biao that really steals the spotlight on several occasions, particularly the opening warehouse fight which features some of the finest kicking combinations committed to the Jade Screen. As for the comedy in this part, it's of a similar nature with several very entertaining gags that highlight the gangs' ineptitude with women.  It's also worth noting that this part marks the welcome return of John Shum, albeit playing a different character to the one seen in 'Winners And Sinners'.
As with the rest of the series, the comedy in 'Twinkle Twinkle Lucky Stars' may not appeal to everyone but there's certainly enough action on display to entertain any fan of Hong Kong cinema.  For me personally though, the mix of genres is spot on and makes for a very light-hearted and enjoyable all-round effort.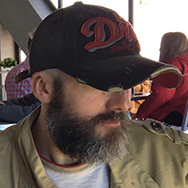 Latest posts by Phil Mills
(see all)