Independent Scottish filmmakers The Noble Brothers have been making their own brand of films, short and feature, for some time now and 'Street Fight' is their latest feature offering. Mixing drama and martial arts action, 'Street Fight' is a common story of a youngster, Simon (Graeme Noble), who having once done wrong and now broke tries to put his life back together and raise some cash by competing in an illegal fighting tournament. Said tournament is 'Street Fight', an underground combat competition where the fighters compete for cash and the fights are filmed and broadcast over the internet. 'Street Fight' has a huge following and with all eyes now on Simon can he navigate the nefarious world of illegal fighting and resist the temptation of drug addiction to get his life back on track and become the ultimate fighting champion?
'Street Fight' is micro-budget filmmaking that, despite its best efforts, doesn't quite find the right balance between drama and action. The story is certainly well worn but a tournament fighting film is a main staple of the action genre and it's always fun to see a new take on it. The urban Scottish setting gives the film a certain gritty edge and as any tournament fight film should have there are plenty of training montages before the big fight and plenty of adversities for our hero to overcome. Unfortunately the tension needed to sustain the plight of an underdog fighter is missing, the film just hitting the appropriate beats in order to get to the next logical step in our hero's journey. The drama, despite good efforts from some of the cast, often feels stilted (the acting a little amateur and rough around the edges) and while it's good to flesh out characters to go along with the action, there just seems to be too much talking and not enough fighting.
That's a little unfair actually, as there are a fair few scraps as Simon takes on various opponents. They are unfortunately just a little repetitive and short. When the fights feel like they are just getting started, they finish abruptly. A tournament fighting movie, however realistic you want to make it, needs to have solid and sustained fight action and while the Noble brothers and the various fighters know their moves, the fights could have been a little more lengthy and varied in scope.
Despite the lack of budget, The Noble Brothers know how to shoot and edit a film and while it doesn't particularly do anything new with the genre, it's a decent attempt by some young filmmakers to make a tournament fighting film.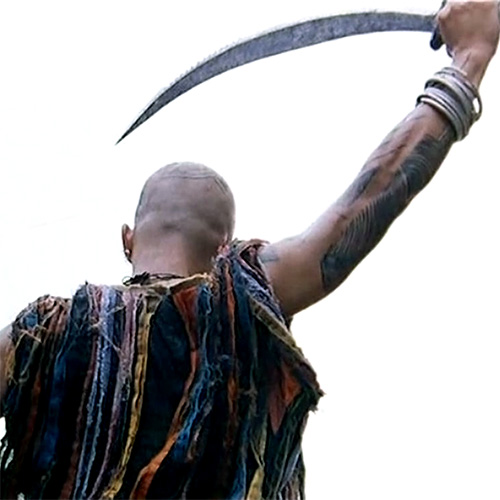 Latest posts by Andrew Skeates
(see all)