Timo Tjahjanto has rarely put a foot wrong from his dark action classic 'The Night Comes for Us', to his superior 'VHS 2' short shocker 'Safe Haven', to his ace full-blast horrors 'May the Devil Take You 1 & 2', he's a unique cinematic voice equally adept at action and horror. With 'The Big 4' he may have just topped all those previously mentioned films with a full-on fun shot of action comedy. This may be a (slightly) more light-hearted Timo but he's still firing on all action cylinders, and while there is plenty of laughs, there are still ample amounts of gory headshots.
The story of four infamous assassins brought out of retirement to avenge the death of their adoptive father/mentor, the quartet finds themselves rusty as they try to remember their exceptional fight skills as they are bombarded by relentless swarms of armed goons led by the mysterious killer who wants to annihilate the famous Big 4. Coupled with this they're joined by a fifth member: a cop who is the actual biological daughter of their slain mentor, who is also out to find the killer. Much confusion, some hilarity, a smattering of bonding and an insane amount of glorious action ensue.
Co-written with Johanna Wattimena and zipping from one delirious set-piece to the next over an epic two hour and twenty-minute runtime, Timo's latest joint rarely flags and is imbued with heart and laughs as much as it is with violent action. While the marketing seems to have played up the comedy aspect, 'The Big 4' is definitely an action film: just less intense and darkly grim than Timo's previous films. Mixing tones and styles, 'The Big 4' is reminiscent of action films from Hong Kong's glory days providing stunt-filled chaos to sate action junkies but plenty of laughs and heart in between the action to make us smile. 'The Big 4' is packed with fun and the lead four, well five, are such a likeable bunch with their comedy mishaps and dysfunctional family relationships providing a welcome respite from all the big action set-pieces. The cast really do shine and are key to the film's success, equally adept at looking cool when letting loose in a fight scene or bringing the chuckles when proceedings turn more slapstick: the accidental frog poisoning and subsequent hallucinating being a comedy highlight.
While some may baulk at the lengthy runtime, the next exuberant set-piece is never far away, and the pace rarely lags as Timo and his team orchestrate bloody action scene after bloody action scene. From the opening sequence that sees the team rescue kids from a dodgy organ trafficking ring before going into retirement, to the epic 30-minute finale that crams in oodles of gunplay, bazooka explosions, headshots and some mighty one-on-one bootwork, 'The Big 4' is crammed with some of the year's best action. Heads are blown off, limbs severed, blood flows and bullets riddle everyone and everything as Timo and his crew flex their creative action muscles. The lead bad guys, Marthino Lio and Michelle Tahalea, are also a lot of fun: flamboyant and over-the-top (like any good 80s style action villain!) but still a threat when it comes to the fight scenes.
An absolute blast, 'The Big 4' is highly recommended. Those who take all things cinema a tad too seriously/critical may not have as much fun and it may be a bit in-your-face for those uninitiated in the style of Timo Tjahjanto (the tonal shifts may jar some!) but 'The Big 4' excels with big laughs, heart, character and action.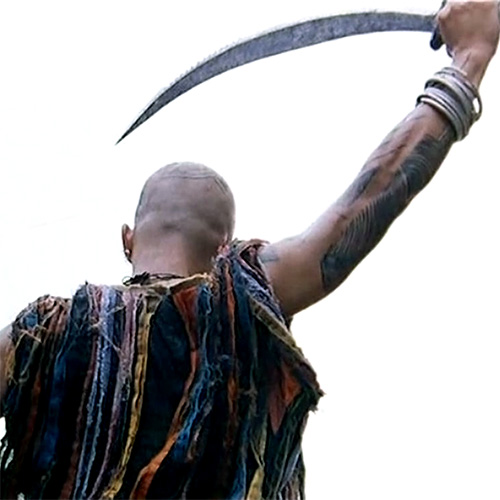 Latest posts by Andrew Skeates
(see all)