Director Choi Jae-hun and star Jang Hyuk re-team after their 2020 period set actioner 'The Swordsman' to deliver another action treat. Much like 'The Swordsman', this new flick treads familiar ground (tough assassin protects younger girl who has come under his protection) but spins enough brilliantly staged action and creative verve to make it feel fresh.
Bang Ui-gang (Hyuk) is a ruthless mercenary killer looking to now lead a quieter life with the wife he's devoted to. When she decides to go on vacation with her friend, she asks him to look after her friend's teenage daughter Yoon-ji (Lee Seo-Young) while they're away. He reluctantly agrees and soon has his hands full with a temperamental, albeit lonely, teenager. When Yoon-ji falls foul off a nasty gang with ties to a sex trafficking ring, Bang Ui-gang steps in and protects her. But when they retaliate by kidnapping her and promising her to some prominent and connected figure, Bang Ui-gang declares all-out war on the gang as he sets out to rescue Yoon-ji.
Choi Jae-Hun and Jang Hyuk are making for a great team, certainly when it comes to delivering well-executed action entertainment. Sure, the plot (and title!) of 'The Killer' may walk well-trod action movie tropes with the story of a bad ass assassin taking up arms to protect a youngster smacking of been here and done that but it's the confidence, energy and ultimately the action that give 'The Killer' its fresh spin. With more than a dash of 'The Man from Nowhere' (which the makers even cheekily reference in one scene!) and a quest to outdo the stylish assassin kills and number of headshots of the 'John Wick' series, 'The Killer' is saved from over-familiarity thanks to Jang Hyuk's impressive performance, an edge that goes quite dark once the true intention of kidnapping Yoon-ji is revealed, and Choi Jae-Hun's propulsive direction. After the initial set-up, there is barely any relief from the mounting tension and escalating violence as Jang Hyuk cuts and shoots his way through an ever-increasing number of disposable goons. With its refreshing 90-minute runtime and welcome 1990s action movie approach to delivering as many set-pieces as possible, 'The Killer' may lack overall character development, but it delivers stellar done-for-real action.
There is a little development to Bang Ui-gang and Yoon-Ji's relationship, their fondness growing for each other as they gently tease one another to relieve the tension of the dark and troubling situation they have found themselves in. In fact, there is welcome levity peppered throughout not least in the aforementioned overt reference to the film this flick is most indebted to and the fun quirk that Bang Ui-gang always seems to be drinking coffee: even when killing someone! Yet, it is the action that really sells the picture with Choi Jae-Hun and his team crafting an array of spectacular sequences that feature hand-to-hand combat, gunplay, knives, axes and so many headshots that if you were to play a drinking game whenever someone was shot to the head with cool detachment by Bang Ui-gang you'd be stone drunk within ten minutes! The action is surprisingly brutal and bloody (with some welcome squib action!) which suits the dark tone of the film and it's all orchestrated with crisp and crunchy choreography: leading to a superb one-on-one fight between Jang Hyuk and lead heavy Bruce Khan come the finale.
Jang Hyuk is great in the lead role, even though at times his character comes across as perhaps too much of an unstoppable/untouchable killing machine, and with this and 'The Swordsman' a third team-up with Choi Jae-Hun would be very much welcome. Slick and staged with ruthless efficiency, 'The Killer' really is all killer and no filler.
Trinity CineAsia are bringing 'The Killer' to UK Digital on March 27 and to Blu-ray and DVD on April 17, 2023. You can pre-order it now from Amazon.co.uk.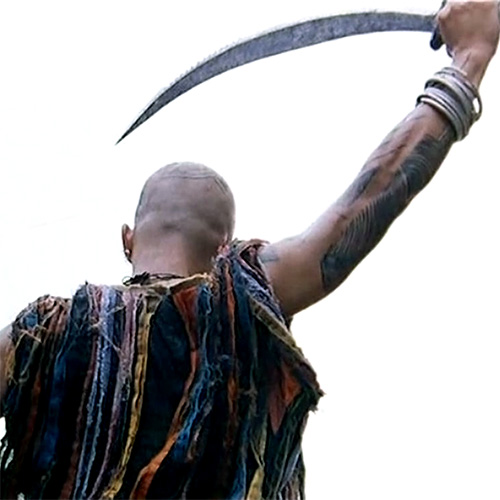 Latest posts by Andrew Skeates
(see all)