The crew behind fun action fest 'Jailbreak', returned for a Cambodia jungle set riff on 'The Most Dangerous Game'/'Hard Target' that despite good intentions couldn't replicate the action awesomeness of their prison set previous flick.
Leading man duties are handed to Gu Shangwei this go around (with Jean-Paul Ly strictly behind the camera this time, handling action) who plays wrongfully imprisoned undercover cop, Xin. Said prison is run by a corrupt warden (Vithaya Pansringarm) who runs a sideline in offering up inmates as human prey for rich douche bags to hunt in the jungle. Xin is unfortunately picked to be one of the prey, and soon finds himself running for his life through the jungle as his colleagues on the force desperately try to find out what has happened to him.
Rich people hunting unfortunates is an action movie genre all in its own these days, and 'The Prey' sets it up nicely, building tension and introducing all the players, for what should have been a swift and fun jungle set actioner. However, once the hunt begins the film unfortunately doesn't bring the momentum the concept needs and clogs the narrative with various confusing subplots and too much focus on the bad guys. Director and co-writer Jimmy Henderson (who helmed 'Jailbreak') has a great visual eye, and the opening scenes build an effective sense of unease as our hero finds himself in dire circumstances. Yet, when proceedings switch to the jungle hunt, momentum is unfortunately lacking meaning proceedings never really ignite as they should.
The action, while decent (including an impressive prison brawl where the hunters watch and pick their prey) but is a bit stop-start. Leading man Gu Shangwei gets a nice one-on-one fight set next to a river but most of the action is more firepower based than multiple fisticuffs that one may be expecting from the reteaming of Henderson and Jean-Paul Ly. There's a little too much of the bad guys pontificating rather than chasing, which slows proceedings and a confusing sub-plot where one of them starts hallucinating about experiments (or something!) presumably over guilt at having killed people for sport, goes nowhere and takes focus from the action.
Still, Vithaya Pansringarm ('Only God Forgives', 'Operation Mekong') is great whenever he is on screen oozing evil with gravitas, the jungle setting is nicely lensed, and there are enough action beats (even if the film isn't saturated with them) to carry proceedings through to the, surprisingly, downbeat ending.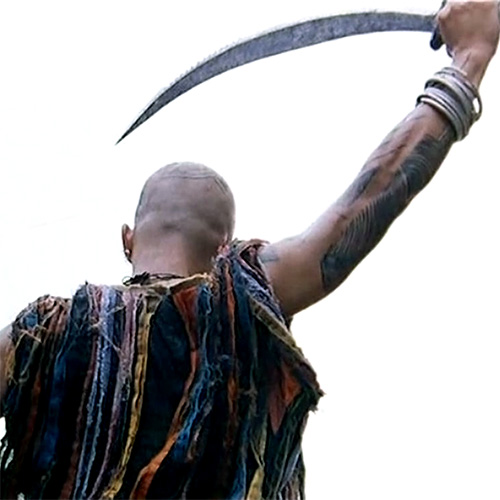 Latest posts by Andrew Skeates
(see all)