'The Princess' is a rollicking good time, ditches any pretension from the get-go and is a grade A solid fight flick. Essentially the story of a princess locked in a tower by an evil wannabe ruler, the flick gets down to brass tacks right out the gate: fast and furious fight action. Of course, there is a little more going on but first and foremost 'The Princess' is a full-on fight flick that shows star Joey King has the chops to cut it as an action hero.
She's fantastic as the constantly underestimated "damsel in distress" who has actually been honing her fight skills for years. Locked in at the top of a castle tower she sets out with steely determination to escape and free her family, and kingdom, from the wicked clutches of the positively evil Dominic Cooper and Olga Kurylenko. She cuts through the swaths of bad guys with slick aplomb, each floor she descends to levelling up on the danger, intricacy of combat, and the number of bad guys she needs to knock the hell out. Joey King is phenomenal as the titular princess bringing the attitude, fun, and fight skills the character needs in order to survive. It's her film and she carries it with confidence and fully convinces in the film's many (many) fight scenes. She's also backed up by the awesome Veronica Ngo ('Clash', 'Furie', 'The Old Guard') her sort of lady in waiting (read: fight trainer!) who joins her part way through her quest to help out and cut loose in a surfeit of well-staged and fluidly choreographed fight scenes.
At the helm is Ngo's 'Furie' director Le-Van Kiet who keeps everything moving fast, slickly propelling from one fun fight scene to the next. Working with (presumably) a slightly bigger budget, Le-Van Kiet orchestrates tightly composed mayhem, keeping the heightened fantasy fight fun at the forefront. An epic brawl that sees King take on many, many goons as she descends the never-ending staircase of the tower, and a kitchen fight with her and Ngo fighting multiple opponents are highlights, and Cooper and Kurylenko give good bad as the suitably over-the-top antagonists. With this and 'Furie' director Le-Van Kiet has delivered two wicked female led fight flicks and is an action talent to watch.
Sure, it's all a bit silly and cartoony but that's the point and if you can't go with that then you're missing out on some fantastically staged fight action.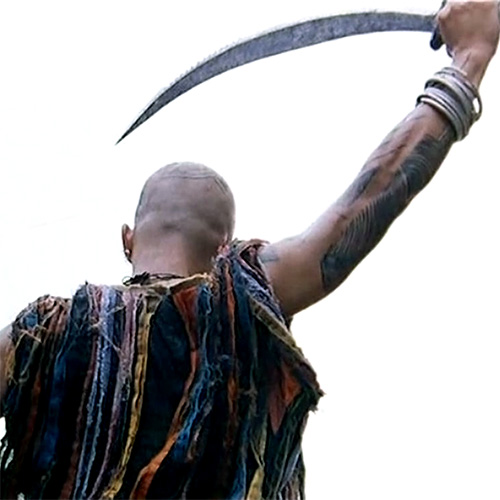 Latest posts by Andrew Skeates
(see all)