Arriving a good four (long) years after 'The Witch: Part 1. The Subversion', 'The Witch: Part 2' delivers another superior slice of sci-fi tinged action drama, that may be decisive for the direction it goes, but shows writer/director Park Hoon-jung is determined to stick to his own rhythm and style for the franchise.
Instead of picking up where 'Part 1' let off, 'Part 2' focuses on another survivor of the fantastical experiments performed by the shady corporation that gave the lead in 'Part 1' (Kim Da-Mi) her superpowers. Said girl (Cynthia) emerges bloodied from another lab that has been "cleaned out" by a mysterious group of super powered mercenaries, seemingly on a mission to eradicate all the labs creating these "witches." Said girl is taken in by the kindly Kyung-hee (Park Eun-Bin), the girl rescuing her from some local thugs who are after her farm and land. Kyung-hee and her younger brother take the girl under their protective wing as she begins to experience the world outside of the lab. However, said superpowered mercenaries are soon made aware of her escape and are dispatched to retrieve her, along with another group of other superpowered youngsters (like the ones seen in 'Part 1') who are also out to kill the recently escaped girl.
It's a similar set-up to 'Part 1' but with a different protagonist, one who may be even more powerful than all previous subjects, and while it feels like it's treading too familiar ground Park Hoon-Jung actually crafts an even darker and more action-packed tale of 'X-Men' powered youngsters. 'Part 1' had a slow burn build up to all the super powered action and while this instalment doesn't dive straight into it, it certainly gets to it faster and delivers a surfeit of supercharged action scenes. Mixing high-impact choreography and CGI (some of which is a little wonky and will upset those who get very angry at less than stellar CGI!), the action hits hard and is satisfyingly brutal and crunchy. It all builds to an epic showdown set on a farm, that almost tops the lab set siege finale of the original.
Park Hoon-Jung certainly knows how to craft action but he also imbues the film with a dark tone, slow build tension, and a subtly cool vibe that contributes to the atmosphere and world building. However, the film can't quite get away from a narrative that confuses as much as it entertains, and some may be disappointed it doesn't continue the exact story from 'Part 1': instead telling another story set within the same world. 'Part 1's star Kim Da-Mi does appear here but is not the main focus and the throwbacks and the few scenes that do feature characters and plot points from 'Part 1' are brief and dropped in rather haphazardly meaning those who haven't seen the previous film may be confused. There are also some attempts at levity occasionally at odds with the dark nature of proceedings that while welcome don't always land.
While 'The Witch' franchise may be at odds with the rest of Park Hoon-Jung's resume (he scripted 'I Saw the Devil' and wrote/directed the superb gangster epic, 'New World') it's certainly got his style stamped all over it. Some who loved 'Part 1' may be disappointed by the direction this instalment goes in but this two-bit reviewer who loved 'Part 1' found this to be a great continuation and an even bloodier more action-soaked instalment. Roll on 'Part 3'.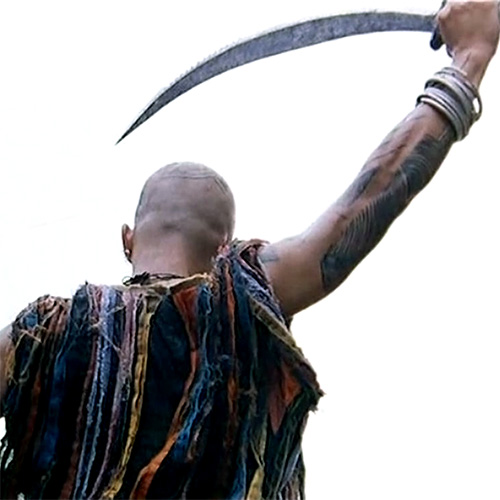 Latest posts by Andrew Skeates
(see all)