One of the great Tsui Hark's very best (at least to this two-bit reviewer!) gets a welcome Blu Ray release and 'Time and Tide' is just as unique as it was when released over 20 years ago. The story sees a young twenty something (Nicholas Tse) take up bodyguarding to score some quick cash to help the cop he got pregnant (Cathy Tsui) after a one-night stand. No sooner has he started his dangerous new career than he crosses paths with a mercenary (Wu Bai) who is in Hong Kong trying to leave his nefarious life behind to start anew with his also pregnant wife (Candy Lo). Bodyguard and mercenary strike up a friendship as they try to make better lives for themselves but soon must team up when the mercenary's old crew coming gunning for him and the money he absconded with.
Noir-tinged action thrills that has more going on underneath all its kinetic spectacle, 'Time and Tide' is full tilt Tsui Hark at his most creative. After his sojourn to Hollywood to make the hyperactive Jean Claude Van Damme starring 'Double Team' and 'Knock Off', Hark then went on to make his own action thriller sans the Hollywood sheen. While 'Double Team' and 'Knock Off' are ridiculously fun action films, 'Time and Tide' (while still featuring a fair amount of the ridiculous!), is a little darker, a little noir-er, but a heap more frenetic. A somewhat simple set up (a bodyguard and a mercenary team up to thwart some bad guys!) plays out all but as Hark throws down a creative gauntlet of filmmaking techniques to deliver emotion, tension and some of the most kinetic action of his career. 'Time and Tide' is a melting pot of whiplash editing, freeze-frames, crash zooms, dizzying camerawork, narration and close quarter combat, that for the uninitiated may cause brain freeze. Puking this kind of creative splurge and relentless momentum all over the screen rarely works but Hark holds it all together to deliver a breathlessly dynamic action film.
He may be going out of his way to not make a conventional action flick, but his creative impulses give the film a feel and dynamic all its own. Plus, once you get up to speed with the pace and styling it's a joy to behold. There's a dark undertone throughout all the craziness, great support from the likes of Anthony Wong and Kenji Tanigaki (as a memorable killer!), the bad guys feel ruthless, and Candy Lo all but steals the film with her spikey performance: not least when she has to give birth in the middle of a gunfight! All shot on location to give it a gritty edge and with the majority of the stunts/action done for real/in camera (before Hark succumbed to CGI excess with later films!), 'Time and Tide' throttles along on a surge of emotion, the absurd and extreme action. The centrepiece of the film is the celebrated extensive gunfight in and on the outside of a high rise building that still dazzles today with its intricate choreography, dangerous stunts and eye-popping camera work: which sees bravura shots following character's down elevator shafts and out of windows in mindboggling style!
Dizzying, dazzling, and no doubt divisive, 'Time and Tide' has lost none of its verve or kinetic creativity and shows a Hong Kong master at his most creative and impulsive.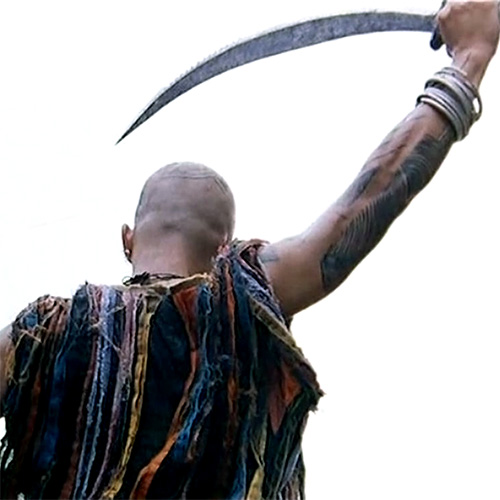 Latest posts by Andrew Skeates
(see all)