Three of Hong Kong's top directors' join forces and each direct a segment of the twisty-turny and sometimes hard hitting thriller 'Triangle'. It must be noted that 'Triangle' is not an anthology film despite the collaboration of the three directors perhaps suggesting otherwise but a single story told in a relatively linear fashion. However, each director helms a different section of the film (roughly about 30 minutes each), and if I've got this right, Tsui Hark takes the first section, Ringo Lam the middle and Johnnie To the last section. While 'Triangle' might be a little more low key than fans may have been expecting and therefore underwhelming for the prospect of three giants of Hong Kong cinema teaming up, if you give it a chance 'Triangle' is a very entertaining, often dark and ultimately rewarding thriller.
The triangle partly refers to the trio of friends at the centre of the film: Fai (Louis Koo), Lee Bo (Simon Yam) and Mok (Sun Honglei). All strapped for cash the three plot to rip off a jewellery store but are then approached by a mysterious stranger (Yip Chun) who informs them of a buried treasure beneath the local Legislative Building. The three don't pay much attention to the man's claims but when he turns up dead the next day they decide to use the clues he left with them and do in fact discover a long lost treasure. However retrieving the loot and then selling it prove problematic not least when a dirty cop (Gordon Lam), Lee Bo's unfaithful and possibly unhinged wife (Kelly Lin) and some local gangsters all want to get their hands on it and the three find their friendship pushed to the limit as they are chased through Hong Kong and head for a final showdown where everyone crosses paths and collide in a climactic showdown.
'Triangle' is a film that you certainly need to concentrate on, especially in the first act as Hark throws everything at you in rapid succession as all the characters are introduced, their reasons for wanting the money/treasure explained and how they all (whether they know it or not) are connected. It happens fast and one has to pay attention in order to get into the groove of what's happening and why. A pulpy nourish vibe is established and thanks to the beautiful cinematography of Cheng Siu Keung ('Exiled', 'Vengeance') 'Triangle' looks fantastic with Hark's section being the most sumptuously framed and lensed. Lam's section then revs up the shit-going-wrong angle as proceedings take on a rougher and ready approach, as dirty cops, gangsters and disturbed wives all make their greedy and violent intentions clear. In typical Lam fashion the violence kicks up a notch and the dangerous car stunts come thick and fast. Building on the momentum, To then rushes the characters out of the city for a wonderfully staged denouncement in a countryside bar where a neat gag with a light being continually switched on and off, an unfortunate but heroic cop and oodles of trademark To gunplay all collide in a wonderful display of choreography and thrilling tension.
The cast, as you would expect working with such directors, are all on top form especially Simon Yam as the put upon husband who finds himself getting ever closer to the edge. Some plot strands may be left hanging, the middle section almost steps too far into dark and violent territory and (as mentioned) some may disappointed this is not the all action epic they may have expected from the teaming of three great directors but 'Triangle' is a tense ride, an interesting character piece, oozes style and features a breathless and exhilarating last act (courtesy of To) making it an interesting and always entertaining experiment from directors Hark, Lam and To.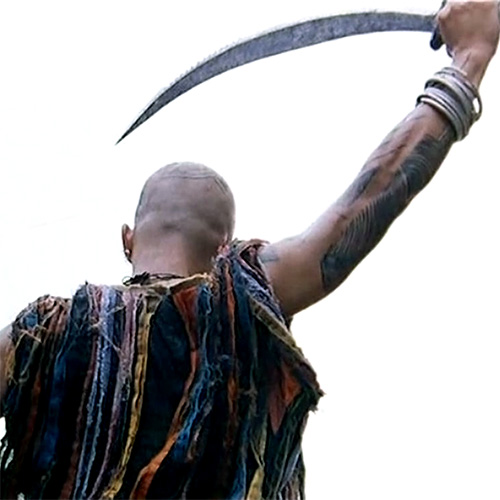 Latest posts by Andrew Skeates
(see all)