Martial arts and horror collide in this low budget Brit shocker that gives ace screen fighters Zara Phythian and Ross O'Hennessy a chance to shine in lead roles. They play a couple of former military personnel now working as bailiffs charged with clearing buildings of unwanted guests. Along with their crew, the two are hired by mysterious rich bloke Kenning (Dodd) to make sure a remote farm, he just inherited, is clear of unwelcome residents so he can claim whatever is inside. Yet, no sooner has the group entered the property than they discover secret doorways, tunnels, and caverns housing deadly cannibals (with a knack for fighting!) meaning the crew are now in a fight for survival.
Tightly helmed by Brit action guy Matt Routledge ('Underground', 'Avengement', 'Mersey Cop'), 'Tribal' is a fun collision of genres that overcomes a limited budget (and the occasional ropey acting) to deliver a short and sharp horror action hybrid. Equal parts gory and action packed, the flick also benefits from a novel premise of experimented-on-vagrants fighting back as their lair is invaded. This means the gang of bailiffs must fight their way through hordes of zombie-like-mutants who are adept at combat. Silly for sure but fun thanks to some tight pacing, slick action design, and likeable leads in Phythian and O'Hennessy. The two-share believable chemistry, have the fight chops and Phythian, in particular, gets to shine in a series of wicked fights scenes showcasing her considerable skills.
The lack of budget does damper proceedings on occasion, though the makers have done well to create an underground lair, the acting varies in competence and Phythian and O'Hennessy unfortunately get split up for too much of the running time in the second half but when it focuses on the action, 'Tribal' succeeds in showcasing some great fight combat. The more judgmental out there may be harsher on it but if you like your B-movie genre mash ups with solid action then 'Tribal' is a fast and fun 80s minutes. Be good to see Phythian and O'Hennessy revisit the characters in a sequel.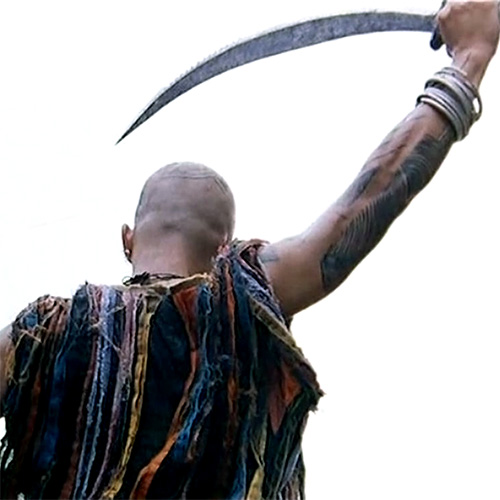 Latest posts by Andrew Skeates
(see all)