British-born Jude Poyer has been working as an actor and stuntman for over a decade. For the majority of that time, he was based in Hong Kong and has worked alongside action film stars such as Jackie Chan, Jet Li, Sammo Hung and Jean Claude Van Damme, as well as respected directors including Tsui Hark, Andrew Lau and Tarsem Singh.
Last year, Jude returned home to the UK to work on the independent UK action feature 'Ten Dead Men'. Phil Hobden caught up with him after the shoot to discuss the highlights (and low lights) of being in the industry so far and his recommendations for those looking to break into action movie making.
Phil Hobden: You recently worked on Independent British Movie 'Ten Dead Men'. What attracted you to the project?
Jude Poyer: The director Ross Boyask is a friend of mine from way back when in our teens we would go and watch Hong Kong films at the Scala Cinema in Kings Cross. He asked me to help. Being a low budget film, I knew there would be limitations in terms of what we could achieve, but I knew Ross would respect my input, and I respect his passion for movies. So I thought we'd work well together, and I'd get a bit of room to be creative.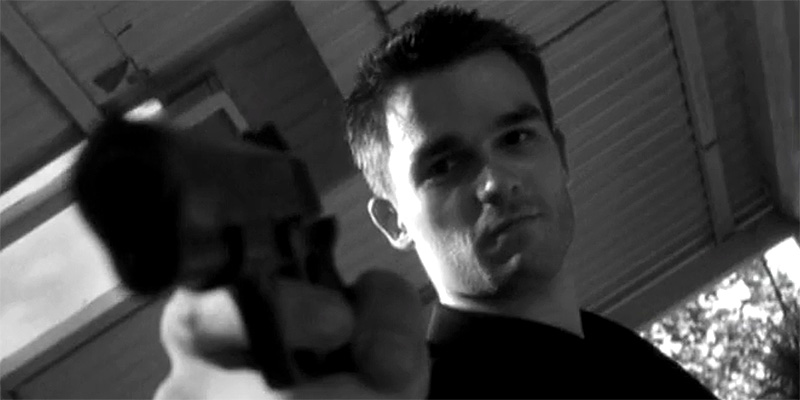 PH: 'Ten Dead Men' was, even by Hong Kong standards, a very low budget.  What were the challenges on this film?
JP: A film like 'Ten Dead Men' is shot with limited resources and not that many shooting days for the action. I couldn't set out to try to make the best action scenes ever – just try to make the best action scenes possible under the conditions. On a film, time is money, so some actors, for instance could only commit to one day for their fight scenes. When you are shooting outdoors in natural light, it means you often have less than 8 hours to shoot a whole fight! Of course it won't compare to a Jackie Chan film where he has maybe two weeks to shoot a similar scene. So you just do the best you can, and hope the audience will be entertained. I don't like to think "it's good for a low budget film" because the guy in Blockbuster pays the same money to rent a Troma film as he does to rent 'Titanic'.
We had an interesting cast and crew, as they were a mixture of seasoned pros, those looking to get experience, and then mates of the filmmakers just helping out. Some of the crew, like Stefan who did the special effects makeup, and Mike Knights, who did our pyrotechnics, did excellent jobs. Others however, took longer to get things right, which is understandable, because they weren't as experienced.
We did have some good luck on the film. The role of Bruiser, one of the main fighting bad guys in the film, was cast without I think any of us really knowing who we were getting. Ex-Cage Fighter Tom Gerald was given the part, and we were really lucky. Why? Well he had only a limited amount of screen experience before 'Ten Dead Men', and being a good fighter doesn't mean you can be a good screen fighter. Tom, however, picked up the choreography quickly, was prepared to take a knock when required, and delivered quite a good dose screen presence too.
If I had one wish about the film, it would be that we had more time to shoot the action scenes, and perhaps a bit more money, so we could do things like rent cranes and have a few more big stunts.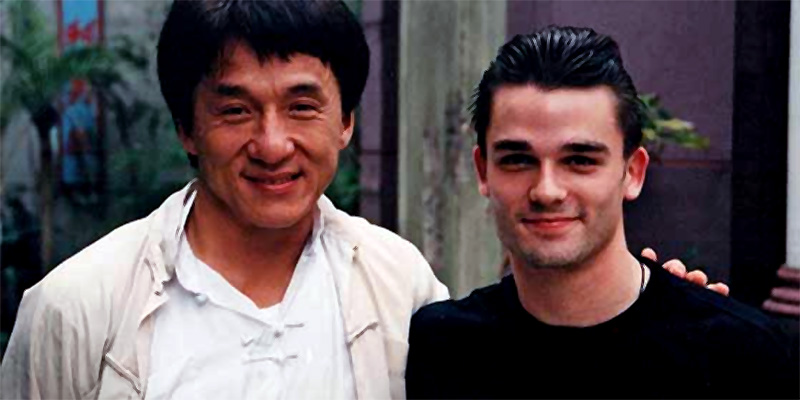 PH: With a tight, limited budget you managed to attract some of the best stunt talent working in the UK industry today (including Taurus nominated Peter Pedrero).  How did you manage to attract talent like this to a small Indie British feature?  What was the appeal for them?
JP: From my earliest discussions with the 'Ten Dead Men' producer and director, I made it clear that while it's fine to get martial artists, amateur actors, and friends of the company to do some of the film's action, there were certain things which needed professional stuntmen. Not only will professionals make things a lot safer, they can be trusted to perform things that maybe someone of limited experience cannot. On 'Ten Dead Men' we rarely had the luxury of getting to see what actors or extras were capable of before shooting began. So for certain scenes, like the one when Brendan Carr raids the gang's hideout, and shoots and fights multiple gang-members, we cast stuntmen as gang-members, and had them do certain things, and extras and actors do other stuff. I knew I could count on the stuntguys. Certain shots, like explosions, couldn't be repeated due to time and money constraints, and those guys got them on the first take.
You asked me what attracted them to the film. Really, you would have to ask them. For some of them it might have been to get some nice footage for their showreels, others were doing it as a favour for me. Maybe it was a bit of both. Peter Pedrero has been a friend of mine for years. When the bodyburn was written into the film, I needed someone else to coordinate all the safety and preparation aspects of the burn since I was the one being set on fire. Peter is the best fire guy I know in the UK, and I'm very grateful that he came down and oversaw it.
I was really touched by the hard work the stunt guys put into helping me on 'Ten Dead Men'. I can't name them all here because it would take forever, but to name a few, we had Big Ben Wright, who did a lot of the werewolf work in 'Dog Soldiers'. We had two very talented up and coming stuntmen – Danny Freitas and Les Allen – double for Brendan. My friend Ryan Stuart, who is an accomplished South African stuntman, played a key stunt character. What was funny, though, is with it being a low budget film, each stunt guy died at least twice! They'd get killed, then change costume, and then die again.
They were very generous performers too – keen to go the extra mile. Roy Taylor had already been taken out twice by Brendan, but then suggested to me that he could have Brendan's character throw him out of a window. So he was volunteering to do a high fall.
The 'Ten Dead Men' team owe a huge debt to Russell Macleod, who has worked on 'The Mummy Returns' and 'Da Vinci Code'. Not only did Russ perform in the film in two scenes but he also helped me with choreography for a couple of fights… Thank you stunt team!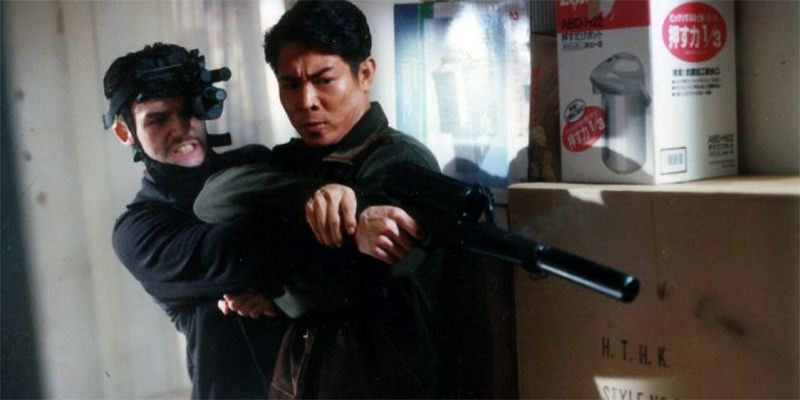 PH:  You were very hands-on on the 'Ten Dead Men' set, using the camera to really get into the action.  Is this level of freedom to choreograph and shoot the action important to you?  Could you ever just sit back behind a monitor and observe from a distance?
JP: On 'Ten Dead Men' it was important, due to the nature of the action Ross wanted and the limited shooting conditions. On other shoots, I've been very happy to sit back – like on the 'Batchelors Soup' advert I coordinated. I often can't sit and watch the monitor though, as I'm holding a mattress to catch a falling actor, or making sure a stuntman is safe.
PH: On set you can come across as very direct.  Is this a necessity trying to achieve what your goals are for this project on the limited budget and timeframe available?  Is this approach born from your time in Hong Kong, where films can often be turned around in a matter of weeks?
JP: You are answering your own question correctly. I can be very direct. I don't think it's ever acceptable to be rude, or to make things personal. It's all about getting the job done. I can be very mellow on set, but let's say your actors are joking around when they need to be listening to something that's being said, they need to be asked to pay attention, because not paying attention can waste time, or worse, get someone hurt.
I was rather strict with Brendan when we started on 'Ten Dead Men', because I wanted to push him to get the best out of him. As we worked together more over the course of shooting, I think he acquitted himself very well and put in a good performance in the action scenes. I don't know if Brendan agrees, but I think that as he got more in sync with my style, he got better, and the action became easier for him to pull off in one or two takes. We did a garage fight and Brendan's one-on-one with Silvio Simac quite late in shooting, and Brendan handled things really well.
Movie making is not curing cancer – it's important to have fun doing it, and it's not hard to have fun doing it. I've had stunt coordinators get quite stern with me when the pressure's on, but at the end of the day when we finish work, we can still talk and laugh together.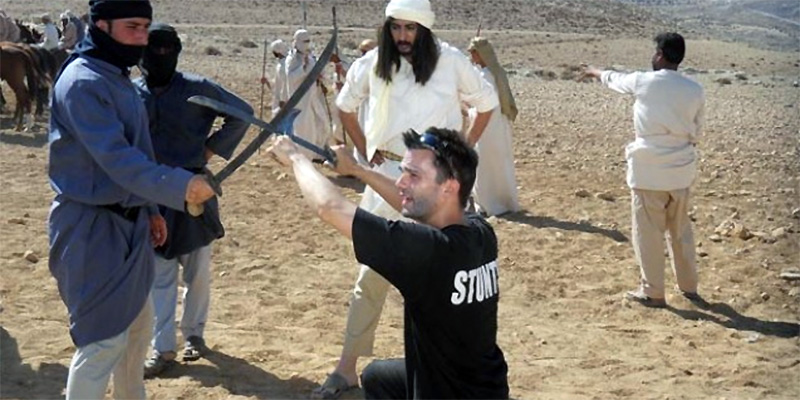 PH: The stunt and film industry is an amazing place to be. But with that comes a very competitive and at times tough place to be. What's been your highest and lowest point working in this industry (so far)?
JP: Highest point: I will always treasure working on 'A Man Called Hero'. It had a friendly cast and crew. I got to travel and film in China. I fought Yuen Biao, who was always a favourite action star of mine, and I got to indulge three of my passions – acting, screen fighting and performing stunts.
Low points: I sometimes find it very sad how unnecessarily political the stunt industry can be, especially outside of Hong Kong. I look at it all in perspective though. I have good health, a loving family and friends. That's what really matters.
PH: So what's next for Jude Poyer?
JP: I'm soon to start shooting 'New Town Killers' in Edinburgh. Dougray Scott is playing the bad guy and Richard Jobson is directing. I'm doubling the lead actor and will be working on rigging the film's wire stunts.
PH: What advice would you offer to someone looking to get into this industry?
JP: If you want to be a stunt person or action actor, try to get a good range of skills. If you are a Taekwando guy, and have good kicks, maybe learn some boxing so you have good hands too. Gymnastics, trampolining and highboard diving are other good skills to have. You may never be required to do flips in a film, but those skills can help you develop spatial awareness, which comes in handy when you perform reactions or falls. I'm constantly trying to learn new skills. I may never master them, but I find they can often be applied to stuntwork.
Try to do some acting classes too. Stuntmen need to be able to act, not only so they can play stunt characters, but also to mimic actors they double. Lastly, remember the film business is a people business. It can be a political minefield out there, so be a nice guy!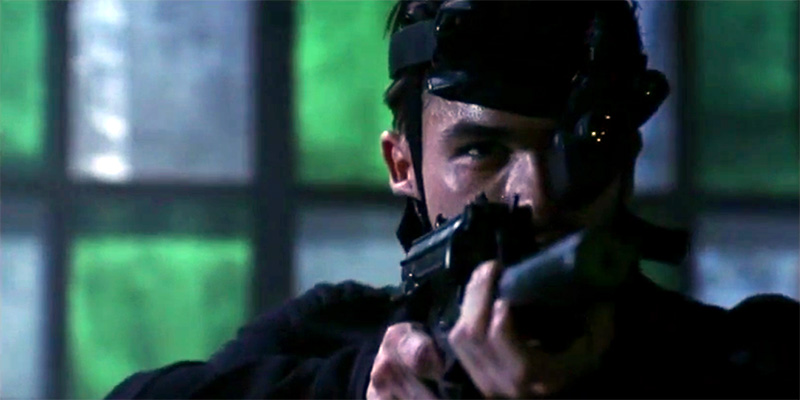 Phil Hobden
Phil Hobden is an independent filmmaker and freelance writer. His second film, 'Ten Dead Men', is now available to buy from Amazon.com and Amazon.co.uk, and he is currently developing his third feature film through his company Modern Life?, as well as writing for various websites and magazines including Combat Magazine and Impact. For more on Phil Hobden, check out www.philhobden.co.uk.
Far East Films would like to thank Jude Poyer and Phil Hobden.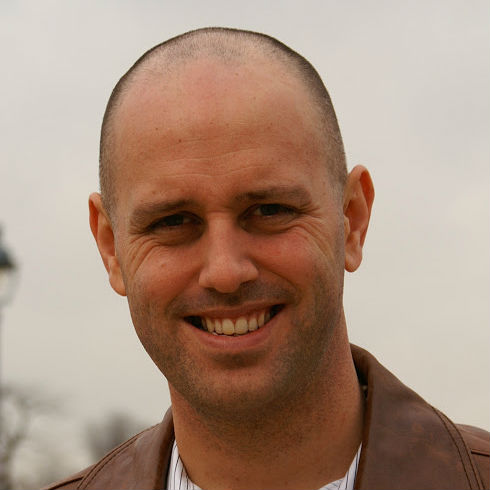 Latest posts by Phil Hobden
(see all)