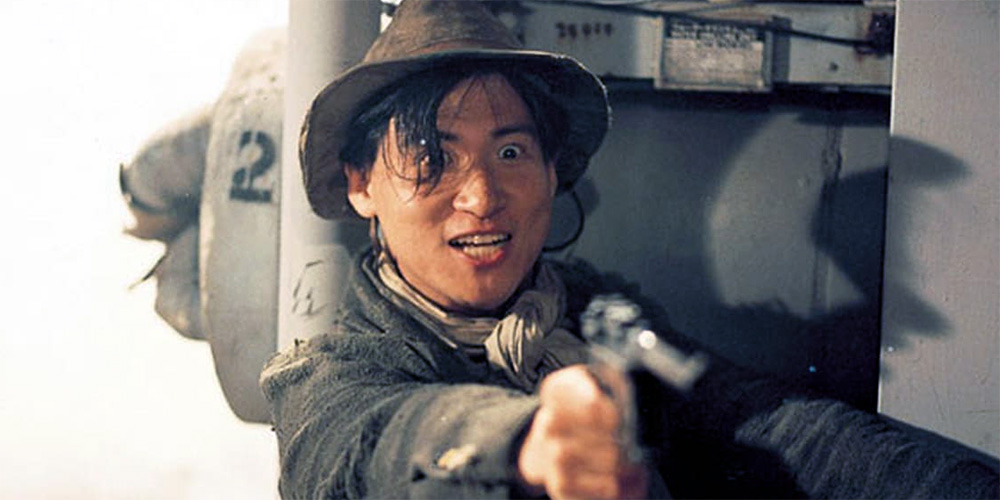 Blu-ray release: 'The Raid'
CN Entertainment are bringing the 1991 Hong Kong action/comedy 'The Raid' (財叔之橫掃千軍) to Hong Kong Blu-ray on January 9, 2020.
Directed by Ching Siu-Tung and Tsui Hark, the film follows a group of Chinese nationalists during World War 2 as they set out to destroy a Japanese poison gas factory. The cast includes Dean Shek, Jacky Cheung, Tony Leung Ka-Fai, Paul Chu Kong, Joyce Godenzi, and Fennie Yuen.
Synopsis: Uncle Choy (Dean Shek) is a retired soldier whose wise ways are a boon to the Chinese rebels in Japan-occupied Manchuria. When rebel lieutenant Mong (Paul Chu Kong) leads a squad to derail a shipment of poison gas, Uncle Choy is thrust into the middle of the conflict. He gets thrown together with two dopey gang bosses (Corey Yuen and Jacky Cheung), a pretty double agent (Fennie Yuen), and a couple of kids. Meanwhile, his foes make themselves known: a dashing Japanese general (Tony Leung Ka-Fai), and sexy spy Kawashima Yoshiko (Joyce Godenzi).
Special Features:
• Region: All region
'The Raid' is available for pre-order now from YesAsia.com.