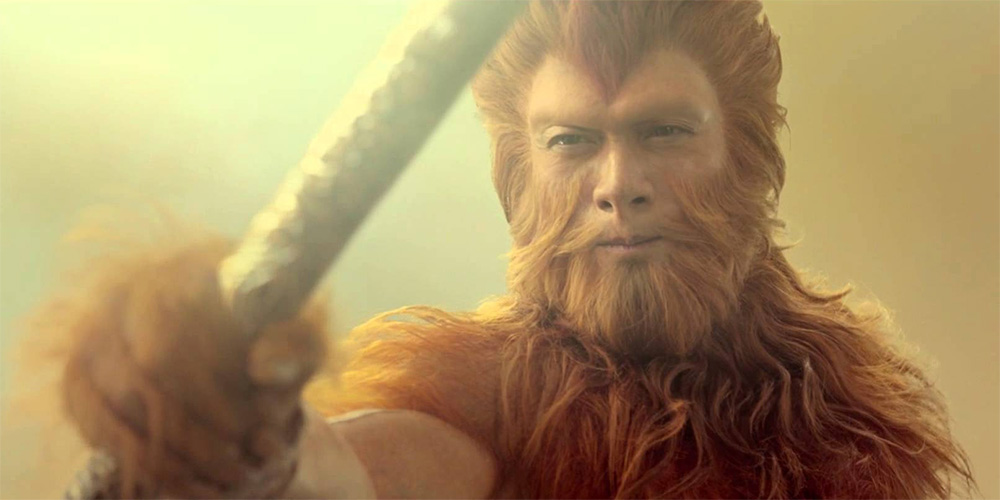 Soi Cheang's 'The Monkey King 2' hits US home video
---
The legendary Monkey King returns for a new adventure when Well Go USA brings 'The Monkey King 2' to Blu-ray and DVD from January 3.
This follow up to the 2014 international fantasy blockbuster finds Soi Cheang ('Kill Zone 2') back in the director's chair, with martial arts legend Sammo Hung on board as action director. Aaron Kwok ('Cold War') replaces Donnie Yen as the titular Monkey King, and the film also stars Xiao Shenyang ('The Grandmaster'), Him Law ('Young and Dangerous: Reloaded') and Kris Phillips ('Painted Skin: The Resurrection').
SYNOPSIS: "It's been 500 years since the Monkey King (Aaron Kwok) originally wreaked havoc in heaven. Newly freed from his confines under the Five Finger Mountain, the Monkey King vows to protect the innocent from a demon seeking immortality as he accompanies a young monk on an epic journey to the West."
Bonus materials include a five-part Making-of featurette.
'The Monkey King 2' is available now on digital, and you can preorder the DVD and Blu-ray from Amazon.com.