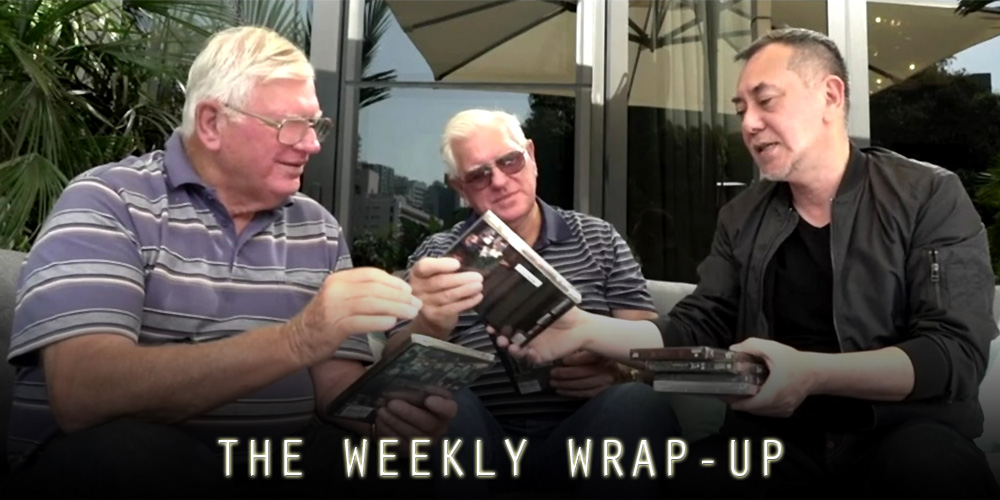 The Weekly Wrap-Up #10
Welcome to the 10th edition of The Weekly Wrap-Up!
• Renowned actor Anthony Wong Chau-Sang spent decades looking for his British father who left him when he was four. He had a few photographs and the knowledge that his father was called Frederick William Perry. Other than that, he grew up never really knowing much about his father and was often bullied as a child because he looked different.
Earlier this year, a BBC report on his search was published and since then, new information about his family became available to him every day.
Meanwhile, twin brothers living in Melbourne, John and David Perry, watched the BBC program and realised the man holding Anthony as a baby was their father. So they decided to get in touch with Wong before travelling to Hong Kong to meet with him. It turned out that the men's father was a Royal Air Force veteran and passed away in 1988.
"Amazing, impossible – a miracle," commented Wong (pictured above sharing DVDs of movies he stars in) about the reunion with his half-brothers. "It was just incredible. After all these years and suddenly it all happened in two weeks!"
• Aaron Kwok recently took part in the 'One-Arm Push Up Challenge', an activity organised by the Hong Kong Police Force to raise money for the Society for Abandoned Animals (SAA). Participants are asked to upload videos of themselves doing no less than three one-arm push ups onto Facebook, and then tagging three or more friends to do the same. By doing one-arm push ups, it is hoped that people can experience the hardship faced by disabled animals and develop a greater awareness of the need to care for animals.
Hong Kong's Senior Assistant Commissioner of Police, Tang Ping-keung, did 5 one-arm push ups and tagged Aaron Kwok (who played the Commissioner of Police in 'Cold War II') to take up the challenge. The superstar responded by uploading a video of himself doing a few more than the required three one-arm push ups.
• Hong Kong singer, actor and filmmaker Juno Mak has been developing and shooting his second feature film as a director, 'Sons of the Neon Night', for a number of years. This is his second feature film. His 2013 directorial debut 'Rigor Mortis' was a commercial and critical hit and marked him as a talent to watch.
'Sons of the Neon Night' is a big-budget crime thriller that boasts an incredible cast including Lau Ching-Wan, Tony Leung Ka-Fai, Takeshi Kaneshiro, Louis Koo and Gao Yuanyuan ('Don't Go Breaking My Heart', 'Blind Detective').
Filming of the much-anticipated movie has finally wrapped and a making-of video has become available. It shows all five main actors' reactions when filming was completed and also offers glimpses of the incredibly stylish film.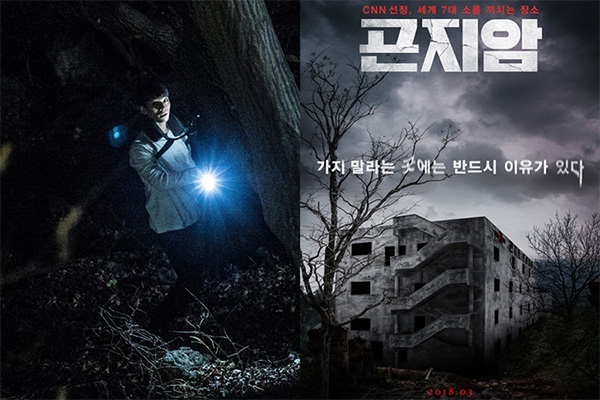 • Low budget South Korean horror film 'Gonjiam: Haunted Asylum' debuted on March 28 and took the top spot at the local box office, beating Steven Spielberg's 'Ready Player One' which opened in second place on the same day.
'Gonjiam' is set in the Gonjiam Psychiatric Hospital, which is known as one of the most haunted places in S. Korea. It is predicted that by the end of its theatrical run, the surprise hit may overtake Kim Jee-Woon's 2003 smash hit 'A Tale of Two Sisters' to become the all-time highest grossing South Korean horror film.