Some films boast such an extraordinary reputation that I find myself reluctant to watch them, let alone review them. The reasons for this eccentricity are twofold: Firstly there is a fear that the film cannot live up to expectations and will ultimately disappoint – and I will feel 'guilty' about criticising it; Secondly there is the overwhelming sensation that, although it will indeed prove to be a masterpiece, I will feel myself trying to revel against popular opinion. The admittedly foolish reasons had barred me from watching 'A Touch Of Zen' until now.
Naive and occasionally self-righteous scholar Ku is content with his humble trade as a portrait artist in an uneventful Chinese village. Although learned and constantly entreated by his mother to enter the lucrative government service, Ku happily shies away from what he sees as lofty ambitions and pacifies his mother with his glib use of proverbs. His Confucian indifference to worldly affairs is tested when a beautiful, yet highly secretive young woman takes up residence in the supposedly haunted Ching Lu fort situated next door. Ku's mother see an opportunity to play matchmaker and sees a chance for the impoverished stranger to become her daughter-in-law, while he seems happy to agree with the idea. Their neighbour, however, refuses though she insists that she cannot give a reason for her decision. Ku does not content himself with this answer and the young woman eventually confronts him with the truth. She is actually Miss Yang, the daughter of a magistrate who was framed for sedition and publicly executed. With the help of a few close allies, she was able to escape, but now lives her life as a fugitive and has to lead a very different existence to the one she is used to. This revelation turns Ku's life on its head and the seemingly sedate villagers around him begin to reveal their true colours; the local herbalist is in fact one of Yang's loyal general as is the supposedly blind family friend Shih. Ku also discovers that his new acquaintance, Ouyang, is also involved in the intrigue though his intentions toward Yang are far more sinister. Though a lettered man rather than a physical one, Ku elects to help Miss Yang and begins to use his intelligence against the enemies' brawn. Drawing on his knowledge of military tactics, he now plots a way for the hopelessly outnumbered foursome to defeat the forces of the evil ruling eunuchs.
It takes a special breed of film-maker to be able to use a three-hour duration without losing the viewer's interest; Kurosawa is an obvious example of such a talent, his 'Seven Samurai' still remains a virtually unparalleled masterpiece. Thankfully, King Hu is well-equipped with such abilities – this legendary epic is worthy of its hype and I have no hesitation in joining 'A Touch Of Zen's long list of admirers. While I don't give it the maximum marks that many give it (more on why later) it nonetheless warrants significant praise. From the opening, carefully framed shots, it's clear that King Hu is fully adept at create mood and atmosphere by filling each shot with much to saviour. Importantly though, whereas lesser directors find themselves obsessing with such things at the detriment of the film's substance, King Hu combines the two differing necessities supremely well.
As with 'Seven Samurai', the asset that makes 'A Touch Of Zen' worthy of its three hour duration is its characters; if this department fails even a ninety minute feature becomes arduous. Though the original credit for the characters goes to Pu Songling – the writer whose work this is based on – King Hu allows them to enjoy lengthy interactions, serving to flesh out their nuances. The first hour is dedicated to the unusual, yet absorbing character of Ku – by the time the main plot begins to reveal itself, he successfully becomes the audiences' focal point. The slight disappointment is that, in later parts of the film, he seems to disappear from the film completely; while there are reasons for this, it still means that a strong link in the production is momentarily sacrificed. Hsu Feng, though, steps into the spotlight midway through the film and there's little doubt of here influence over her films success. Her performance is subtle and at times pleasingly understated, but full of the hidden emotion key to her role. Shih Jun also deserves a mention for his very sympathetic portrait of Ku.
The slight niggle that prevents me from giving this full marks (though I may being too fussy) is the final half hour of the film. As the tension grows towards the conclusion, Hu unfortunately drags the finale on a tad too long; though in-keeping with the relaxed pace of the previous two and a half hours, it nevertheless becomes confusing and therefore less effective. King Hu weaves some strong symbolism into these scenes, along with a very enigmatic final shot, but this doesn't quite compensate for this overstretched section. However, 'A Touch Of Zen' remains a historically important masterpiece that is proof that the genre has much potential; the fault of bad works is usually the director and not the generic conventions. It is a film that deserves to be watched by fans of all genres though and, alongside classics like 'Come Drink With Me', acts as a perfect portfolio for the late, great King Hu.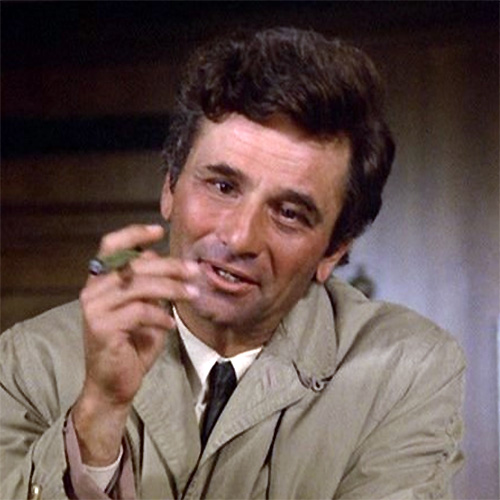 Latest posts by Andrew Saroch
(see all)