Hung (Yuen Wah) is a rich land owner on Lantau island as well as the master of the local kung fu school.  His son Lung (Chow) is probably one of his most disobedient pupils as he neglects his studies and spends the majority of his time playing snooker or fooling around with fellow classmate Mao (Mo).  Life is good until Yan (Leung Kar-Yan), an old family friend, arrives in town preaching about the highs of living life in Hong Kong.  Lung is instantly drawn in by his stories of the big city and decides to return with Yan to seek his fame and fortune.  On arrival, Yan's money problems become apparent as Lung is put up in his cramped apartment and forced to accompany Yan on a tour of the local betting establishments.  However, when Lung's uncanny talent for snooker is exposed, Yan decides that this could be an opportunity for the two of them to make it big.
Stephen Chow has never been one to hide his admiration for the late, great Bruce Lee and it's a fairly common on-screen occurrence to see him imitating the traits of his hero. 'Legend Of The Dragon' is easily Chow's biggest homage to the Little Dragon thus far, and it's also the closest he has come to actually making a kung fu movie. Utilising the "fish out of water" scenario that Lee seemed to favour, the film plays out in a very similar vein with the unknown hero helping the weak and saving the day. Of course, this being a Stephen Chow movie, it's never taken particularly seriously and the film dishes up a number of clever parodies and slapstick routines. It's also worth mentioning that the fight scenes are replaced with snooker matches, and the film even features a cameo from professional player Jimmy White!
'Legend Of The Dragon' is a very entertaining parody of Bruce Lee movies that is packed full of Stephen Chow comedy gold. If you're a fan of either star's work, then you'll definitely get a kick out of what it has to offer.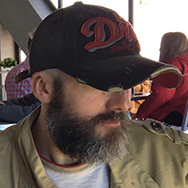 Latest posts by Phil Mills
(see all)