It's uncomfortable to watch a director of Tsui Hark's obvious talent heading towards what could well be a career nadir. Not only are his films failing to register anything more than a ripple at the local box-office, the artistic sides of his craft is also suffering. For this to happen to the director responsible for some of Hong Kong's most significant works of the past twenty years is deeply worrying – not least of which because he seems to have left no obvious successor to continue his works of opulent imagination. 'All The Wrong Clues' is a blast from Tsui's past that shows that, even at his creative peak, he didn't always produce films that hit the intended mark.
Sharp-shooting Inspector Robin (Teddy Robin) finds out from one of his grasses that powerful Hong Kong mobster Ah Capone is about to released from jail and that his first act will be a murder. The intended target is Robin's old friend Yoho, a private detective who is down on his luck and unaware of the danger he's in. Although Robin warns Yoho of the threat, the detective is far from concerned and laughs off and suggestion of impending doom. Yoho instead concentrates his time embroiled in a case with an wealthy old man who suspects his wife of attempting to murder him. This relatively straight-forward case is complicated by the re-appearance of Capone who tells Yoho that, if he manages to uncover the whereabouts of the old man's shares, he will forget his past grievance with the private eye. Robin also decides to take a more active interest in the old man's shares, something that most of the underworld are trying to uncover.
'All The Wrong Clues' was one of the comedy hits of the early 80s that not only helped Cinema City establish itself as one of the major film companies in Hong Kong, but also develop the style of comedy that would be synonymous with their name. Unfortunately, although it has attained some historical importance and also a popularity over the years, it fails to deliver most of what it promises. The thought of a private eye spoof orchestrated by Tsui Hark is quite an enticing one; his imagination and appreciation for films from all over the world should have created a fine comedy. However, although starting well, this comedy soon flounders only to become reasonably irritating by the final third. It's energy and fair-to-middling comedy routines reminded me of an inferior version of the classic 'Aces Go Places' – perhaps Eric Tsang had learnt from Tsui Hark's mistakes when he made the first of the popular series shortly after this was finished. Instead of the character chemistry that seemed effective at the beginning of the duration, Hark lets the film get lost in convolutions and tiresome farce routines. Ironically, 'All The Wrong Clues' contains one of George Lam's better performances; he actually makes quite a strong lead and works very well with long-time on-screen sidekick Teddy Robin. It's such a shame that one of Lam's more appealing roles is hamstrung by unusually poor direction from Tsui Hark. Hark is, in my opinion, a director of great importance and talent. This, however, will not be one of the films that will prove this statement true – it raises a passing smile, but registers very little else.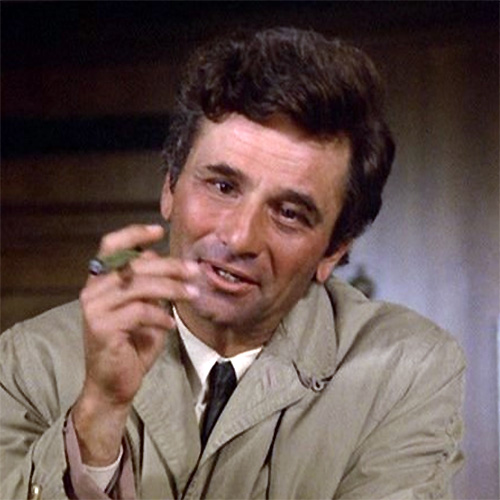 Latest posts by Andrew Saroch
(see all)