Takashi Yamazaki's lavish screen adaptation of Ryohei Saigan's immensely popular manga 'Sanchome no Yuhi' was unsurprisingly adored by the majority of the Japanese public on it's release in 2005, taking home major prizes at the Japanese Academy Awards. Yet watching this production with no prior knowledge of its source material means the strengths and, more importantly, the weaknesses soon become apparent.
Over a decade after the Second World War left Japan in ruins, the inhabitants of a small suburb that lies in the shadow of the construction of the new Tokyo Tower piece together their day-to-day lives. The disparate families and individuals are sewn together by their reliance on one another and the small businesses in the area. Into the community comes young Mutsuko (Horikita) who has accepted an apprenticeship with 'Suzuki Auto', a company she envisages as one of the new powerhouses of the resurgent Japanese economy. Mutsuko is somewhat dismayed, therefore, when she discovers that Suzuki Auto is merely a small garage on Third Street with no connection to the vast automobile empire of a similar name.
Meanwhile Ryunosuke Chagawa (Hidetaka Yoshioka), the atrabilious store owner who dreams of being a 'serious' novellist, continues to reluctantly hone his craft by writing cliched adventure stories for a boys' comic book. Mocked by all of the other Third Street residents, Chagawa spends his days waiting for inspiration for his future masterpiece while his nights are occupied by drinking at a bar owned by the attractive Hiromi Ishizaki. Ishikazi finds herself in the unusual position of having to look after the abandoned son of one of her former friends, a situation where she uses Chagawa's intense affection for her as an advantage. Using her feminine wiles on lovestruck and none-too-bright Chagawa, Ishikazi persuades him to look after the boy, Junnosuke, until his mother wants him back. The writer of pulp fiction is dismissive of his young charge, providing him with only the most basic care. Yet a bond forms between the fragile Junnosuke and his unenthusiastic guardian when the youngster discovers that he is staying with the very author of his favourite comic books.
As this surrogate family becomes to form, the local doctor remembers the wife and daughter he lost in the war. Still imagining them to be waiting for him at home, he faces heartbreak each night when he discovers he is all alone. This remains a reminder that, despite the reconstruction of the city around, the wounds the war left are unlikely to heal anytime soon.
When one imagines Japanese cinema dealing with the fallout of the Second World War and the subsequent development of its miraculous recovery, one immediately thinks of the work of Yasujiro Ozu. The great auteur of Eastern cinema examined the society that was forming around him in the 40s and 50s, a country that was attempting to create a new identity while also resisting the cultural imperialism left by the reconstructionist U.S.A. His works very complex musings on the clash between the Japan of his generation and the one that was to emerge. 'Always: Sunset On Third Street' brings back memories of Ozu, but is a very superficial piece in comparison. Not that Takashi Yamazaki's film is without considerable enjoyment, yet it is clearly a sweeping drama intended to tug the heart-strings rather than a masterpiece to stand the test of time.
The director's intention is clear from two book-end scenes that are intended to create a swoon of admiration rather than a lasting impression. The story opens with a 'look what we can do' crane shot of the neighbourhood, full of CGI-recreated period detail and epic in scale. It ends, after a not insubstantial two hour duration, with the completion of the iconic, Eiffel-inspired Tokyo Tower observed in awe by all of the characters we've come to know. It's little surprise that the structure is used as a rather heavy-handed metaphor for the society it benevolently looks down upon and such a device is too calculated, proving to be as subtle as a knock on the head from an iron cosh.
'Always: Sunset On Third Street' is unashamedly sentimental and not intended to be a serious examination on the tribulations faced by a post-war Japan, though hints are thrown in hither and thither. As a glossy, big-budget soap opera, this is an often captivating, sometimes irritating production that is peopled by familiar characters. At times this is larger-than-life – especially with Mr. Suzuki's farcical anger problems – well-acted work that, when one ignores its more blatant emotional machinations, succeeds in entertaining for most of its 130 minutes. It's episodic in nature ensuring that the weaker sub-plots never become an overt distraction as stronger moments are just around the corner. The friendship between Chagawa and Junnosuke is often touching despite a needlessly exaggerated finale between the two. Hidetaka Yoshioka picked up a best actor award for his performance as Chagawa and he grows into the role as the story progresses. Maki Horikita is equally charming with a more simplistic character while Koyuki displays an enviable range as the troubled Hiromi.
This sumptuous work was lauded on its release and in this reviewer's mind was not deserving of quite the reception it got at the Japanese Academy awards. Nevertheless, though it may not trouble Ozu's reputation as one of Japan's foremost film-makers, it sweeps the more forgiving viewer along with its energy.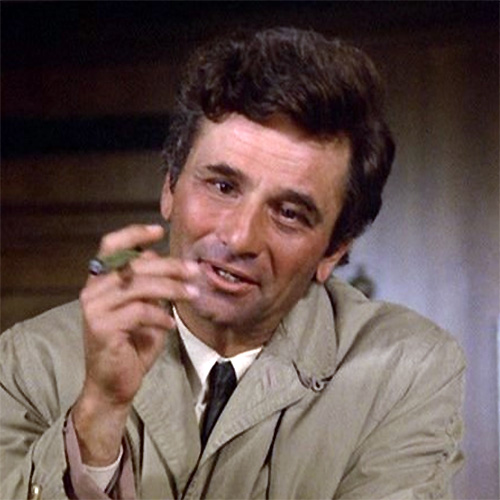 Latest posts by Andrew Saroch
(see all)