Alex (Roberts), Tommy (Rhee) and Travis (Penn) all competed for the American National Karate team and have remained strong friends ever since.  As time moved on, Alex and Tommy have started up their own school and settled down a bit but Travis persists in maintaining the high life and likes nothing more than competing in underground fighting rings for cash.  When he stumbles across 'The Coliseum', he bites off a little more than he can chew and is brutally killed by its champion, the mighty Brakus (Moeller).  However, unbeknownst to the owners, his death is witnessed by Alex's son who reports back to his father.  When the police mark it down as accidental death and the owners of the casino come after them, Alex and Tommy have no choice but to pick up their training regime and fight once again, only this time it's for keeps!
Following on from the success of the tournament-based 'Best Of The Best', this second film sees three of the previous cast members transported into a more everyday setting.  The result of this transition is a resounding success, mainly thanks to the all-action approach that showcases a decent eye for fight choreography combined with a talented leading man in the form of Phillip Rhee.  Plot-wise, it's fair to say that this is a routine outing with a clichéd script and clearly defined good/bad guys that provide no real surprises.  However, the fast pacing and constant fight sequences distract from these obvious flaws whilst Rhee, Roberts and Moeller are all a touch more engaging than your typical B-movie actors.  As is to be expected though, the usual American martial arts movie problems arise in the form of some choppy and restrictive editing but the moves on display are strong enough to allow you to see beyond this.
A definite notch up from its predecessor, 'Best Of The Best 2' is a fine example of a low budget martial arts movie that, whilst nowhere near Hong Kong standards, is extremely entertaining and fun.  If you are a fan of Van Damme or films from his ilk then you would be advised to seek this one out.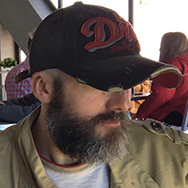 Latest posts by Phil Mills
(see all)