Comprising two separate stories, Li Han-Hsiang's 'Crazy Sex' commences in (then) contemporary Hong Kong with a tale ("The Poison Weed") of unscrupulous opium traffickers who have fallen foul of the law. Convinced there is a mole amongst their ranks, who is bleeding information concerning their nautical drug-runs to the authorities, it's arranged for the abduction and interrogation of the mysterious "Grace Chen" to ascertain the leak. However, in a prize fumble, the gang end up with the unrelated Louisa Lai (Shirley Yu), whom the Big Boss (Wang Hsieh) takes an instant shine to. The plot thickens when it's revealed that, should either the boss or his wife (Chen Ping) engage an extramarital affair, then the guilty party will forfeit their fortune to the other. Is Louisa who she says she is, or is there another more complicated con at stake?
The second tale ("The Illicit Lovers") winds the clock back to turn of the century Hong Kong, and follows merchant Pan Lao Hai (Lee Kwan) who keeps his pretty wife (Woo Gam) locked indoors during his working days to shield her from the lecherous attentions of the neighbouring brothel clients. When a new tenant, bachelor Teng Hsiao Hsien (Hong Hoi), moves in next door Pan seethes with jealousy but remains content in the knowing that his darling remains under lock and key. But while he's away, his wife and new neighbour Teng hatch an elaborate plot to fulfil their adulterous desires and shunt the cuckolded husband firmly out of the picture.
Li, the consummate (and late) master of seventies Shaw soft-core erotica, delivers something of a mixed bag with anthology piece 'Crazy Sex'. Though it offers the talents of some of the era's best loved sex-sirens (Lily Li, Shirley Yu, Chen Ping and Woo Gam), this more than most proves that one requires more than just a bevy of beautiful starlets to keep one's audience captivated or engaged. The opening opium-trafficking story, "The Poison Weed", keeps interest high and harbours more twists and turns within its short running time than the majority of Wong Jing's later gambling opuses; exactly what's going on isn't fully revealed until the very last minutes of the story. Along the way the viewer is treated to a variety of twists and turns, double-crosses and triple-crosses, and of course the oft-undressed charms of leading ladies Yu and Chen Ping. It's light, sexy fun with more than its fair share of surprises.
On the other hand, the second tale of "crazy sex" (or adulterous flirting, to paraphrase the film's Chinese title) is where the film falls flat on its face. Little more than a clumsy sex-farce in the Carry On vein, "The Illicit Lovers" descends into self-conscious mugging and exaggerated grimaces, obvious ribald humour and eventually dies a quiet death once the viewer realises that the story wraps up without the benefit of a satisfying ending. There is one charming moment of unexpected humour, when Woo Gam employs a middle-aged shaman to "exorcise" her of her (non-existent) ex-husband's ghost and the sequence bounces to life as some kind of bent Chinese Opera, but otherwise the episode offers little as a closing piece to its previous superior opener. Chen Ping cameos as the brothel madam, but by then it's a case of too little too late, even if she does spend half her appearance undressed. It's the kind of comedy, akin to seventies Canto-comedies, that does one of two things to Western viewers: falls flat as a pancake or grates on them severely.
Assuredly, fans of Shirley Yu and Chen Ping or lurid seventies Chinese sex-comedies will find some rewarding nuggets of enjoyment within 'Crazy Sex', but personally I would only forward the film as a hesitant recommendation, and even then, only for the first episode. It does harbour the usual elements of the genre: colourful cinemascope photography, a catchy disco-infused score, opulent indoor sets (inclusive of a $HK300,000 nightclub stage – imagine that kind of extravagance in today's dollars!) and some of the Shaw's more eye-catching beauties; but it poleaxes its long-term appeal by following its entertaining, if convoluted, opening story with a dull closer. But then, one could always partake this feature as two featurettes, or simply forego the second half and walk away having enjoyed a decent three quarters of an hour's entertainment.
Originally published on Eyes Wide Screen © 2007, M.C. Thomason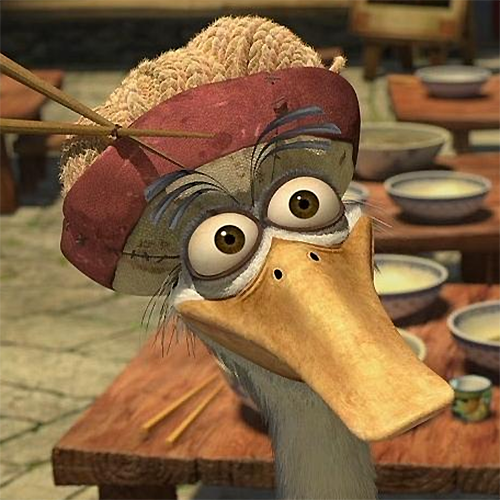 Latest posts by M.C. Thomason
(see all)