Professional gambler Nobody (Nick Cheung) has the world at his fingertips on his home turf of Hong Kong, but once he crosses the border it's a whole different story. Pulling off a high stakes swindle in a Shenzhen gambling den with the aid of his partner and uncle, Lo (Wong Jing), he instantly attracts the unwanted attention of resident gangster Tough Ho (Lung Fong). The pair, along with bodyguards Chun (Benny Lai) and Scum (Ray Pang), barely escapes his clutches by the skin of their teeth. Once back in Hong Kong, and away from Mainland trouble, Nobody bumps into fashion model Candy (Shu Qi) and is immediately smitten even though her blindness presents a challenge.
The pastor of her church (Spencer Lam) gives Nobody the friendly advice that Candy has a large circle of admirers, but he pursues her, nonetheless. However it's not long before he discovers her father, who he knows under the gambling handle Chicken (Hui Siu-Hung), has been siphoning her savings set aside for surgery that will restore her sight. Add to that Ho making a surprise visit, with intentions of making Nobody his inroad to the lucrative local gambling circuit. With literally hours to go before Candy's flight to the US, Nobody is swindled himself and betrayed by one of his own men. Beaten and left with nothing, on waking Nobody faces a new challenge: he himself is now blind.
Much akin to the prostitute dramas that are prevalent in the industry, the gambling film sub-genre (a spinoff of the Crime genre) is one intrinsically unique to Hong Kong cinema; and filmmaker Wong Jing is almost synonymous with the gambling film to Western audiences due to the success of his wildly influential (and number one box office hit) 'God of Gamblers' (1989). Although Wong is the man often credited with establishing the sub-genre as part of Hong Kong popular culture, without the efforts of Taiwanese director Li Han-Hsiang during his tenure with Shaw Brothers studios in the seventies, the gambling film may not have as firm a place in the industry as it does today. With a series of productions designed to bring the exploits of conmen, swindlers, and gambling impresarios to the masses Li introduced the various tricks of the trade and lavish betting houses to the mainstream. Films such as 'Sinful Confession' (1974), 'Forbidden Tales of Two Cities' (1975) (the two cities being Hong Kong and gambler's paradise Macau), 'Love Swindler' (1976) and even sex-comedy Crazy Sex (1976) made forefront tales of gamblers and swindlers alike as populist entertainment. By the late seventies Cheng Kang had delivered what is arguably the most influential in the cycle, 'King Gambler' (1976), a film that established many of the ground rules of the sub-genre as well as went on to become something of a template for Wong's own 'Casino Raiders' (1989).
Positioning itself as the third official entry in a series that originated as a spinoff from Wong's own films (commencing with Jeff Lau and Corey Yuen's 'All for the Winner', 1990); 'My Name is Nobody' (2000) marks a radical shift in tone from the majority of similar films that preceded it. Whilst neither as grandiose nor excessive as some of the sub-genre's higher budget outings, the smaller scale of 'Nobody' moves it into darker territory than its peers as well as dispenses with the broad comedy indicative of the sub-genre over wholly more serious overtures. There are passages of light comedy in producer Wong's script, but under director Aman Chang ('Sex and Zen III', 1998, and 'Body Weapon', 1999) these are mere pit-stop flourishes along the ever-darkening road of one man's revenge. While the overall journey is one, some would say, riddled with the clichés of the sub-genre it is the climactic duel and revelations therein that make 'My Name is Nobody' one of the bleaker, more downbeat exercises in the gambling film arena as well as one possessive of an incredibly powerful punch to its extant sting in the tail.
Anchoring the film, with a strong dramatic lead performance, is former police officer and television actor Nick Cheung. Though he had kicked off his film career with dramatic parts in films such as Ivan Lai's 'Thank You, Sir' (1989) and the impressive 'Against All' (1991) (from future 'Infernal Affairs' helmer, Andrew Lau), at the latter stage of the nineties Cheung was being groomed as the region's next big-screen comedian, thereby 'My Name is Nobody' was something of an anomaly at that stretch of his career. But carry the film he does and there's more than sufficient range on display herein to show why Johnnie To would have nominated him for the role of a steely triad assassin in the successive 'Election' (2005). Support comes from producer Wong Jing, as his uncle and partner-in-crime, who exhibits such an affable everyman essence in his performance that it's hard not to like his character or feel compassion for him (especially come the heart-breaking finale). He's a rogue, sure, but a lovable one and it makes a nice counterbalance to Cheung's cold-blooded protagonist.
Shu Qi and Monica Chan are on hand as the swindlers' love interests, blind Candy (Shu) and long-suffering Mee (Chan). Shu had not long broken free of typecasting and the risqué roles she had made her name with ala 'Viva Erotica' (1996) and 'Sex and Zen II' (1998), and although still growing as actress there is strong promise here of the depth she would later exhibit. Whereas the ever-under-appreciated former Hiss Hong Kong winner, Monica Chan, is her usual exemplary self as Wong Jing's patient partner, pining in hopes of a marriage she knows may never eventuate. Of the villains of the piece, Benny Lai ('Bio-Cops', 2000) is appropriately slimy as Nobody's underling betrayer Chun and sub-genre veteran Lung Fong (1954 – 2008), of 'Casino Raiders' and 'God of Gamblers' fame (amongst numerous others), plays his usual larger than life, monstrously volatile triad kingpin with the flair and zest one would expect. Veteran character actors Lee Siu-Kei, Hui Siu-Hung, Lo Fan, Lam Suet and the late Spencer Lam also pop up in a variety of cameos throughout.
Whilst it was hardly a film that set the domestic box office on fire, as well as made a quick exit to the various home video formats, 'My Name is Nobody' (due to its budgetary constraints and modest scale) doesn't hold a candle to the greats of the sub-genre, but it harbours one saving grace – and it's a nasty one. Any moviegoer worth their salt will see the finale's twist coming a mile away, but Wong and Chang play their cards close to their chest and deliver a multitude of devastating body-blows after that revelation that the majority won't see coming. One, it should be warned, hinges on a violent rape and the remainder play out to barrel the audience with one of the most shattering, downbeat closing acts this side of Johnnie To's 'Casino Raiders II' (1991). Though the revenge plot plays out to its logical conclusion, the consequences and costs are just mind-blowing. Revenge may be bittersweet, but in this instance it is unfathomably calculating, cruel, cold-blooded, and morally bankrupt. As a result, 'Nobody' transgresses its initial lighter tone and descends into an unsettling darkness that sets it well apart from many of its peers. Recommended, but with the caveat that many will not like the way everything pans out as Wong and Chang close out with audience expectations destroyed; not to mention a final shot that is chilling as it is haunting.
Originally published on Hong Kong Rewind © 2011, M.C. Thomason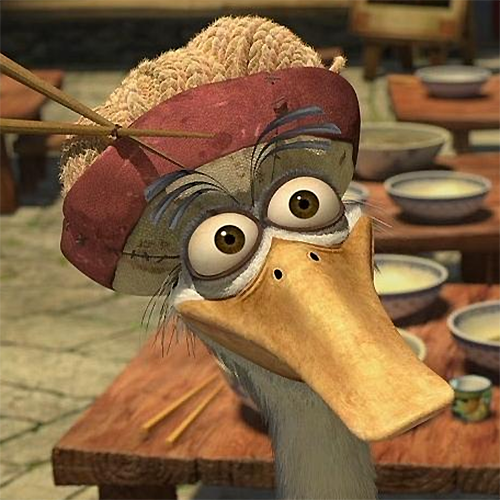 Latest posts by M.C. Thomason
(see all)