While it may not be specifically Asian or even a complete movie for that matter, the subject matter and quality found within 'Everyone Is Kung Fu Fighting' makes it a worthwhile mention for Martial Arts movie fans. Basically, what it boils down to is a collection of 9 short amateur action films, many of which are clearly inspired by Hong Kong cinema.  On the whole, I've got nothing but praise for all of the films featured in 'Everyone Is Kung Fu Fighting', but it has to be said that a couple of them are a few steps ahead of the competition.
The first film that really shines is 'Gung Ho', a humorous take on the works of Sammo Hung. What really makes it so entertaining is that they've not only found a performer who bears a physical resemblance to Hung, but they also do a really great job of mimicking his movements and style of fighting. Likewise, the amusingly titled 'Crouching Waiter, Hidden Chef' is another solid contender. It may not be quite as impressive in terms of fight choreography, but it's definitely a lot of fun and has a very Jackie Chan-esque vibe.  However, the real winner here has to be 'Prison Warz', a moodily lit warehouse fight between a group of prisoners. The film features several different styles of fighting and combinations of fancy kicking and acrobatics that really take the breath away.  Sure, it's still a little rough around the edges but it's leaps and bounds ahead of most Hollywood efforts and the people involved deserve to go far.
The remaining films are all still entertaining, but I'd have to say that the quality does dip a little after the 3rd or 4th short.  'Kung Fu II: Turbo legends' and 'Teamwork 2' are definitely still worth a watch, as both contain some nifty moves and creative ideas. 'Dare' relies a little too heavily on the MTV style of editing for my liking, while 'Cradle 2 The Kind' and 'Kaela' are just a touch too raw to truly entertain. Finally, we've got the most comedic film featured in the set, 'Kwoon'. It certainly has its moments, but the jokes drag on a bit and the action was just a bit slow for my liking.
Considering it isn't a single film, it's hard to grade 'Everyone Is Kung Fu Fighting' in the same manner as other movies featured on the site. However, there is just so much effort and talent involved that I think it earns itself a recommendation. It just goes to show that if you want good old fashioned 80's style action, then you have to turn to the fans to reproduce it.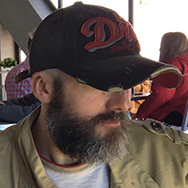 Latest posts by Phil Mills
(see all)