After reading a short synopsis of this film during its Chinese New Year release, I immediately knew that I had to see this production as soon as possible. Then, after reading a particularly glowing review from the irrepressible YTSL of 'View From Brooklyn Bridge' fame, my anticipation grew greater and greater. Though its honest-hearted love of the great Michael Hui touched a nerve with me, it seemed to have an even more impressive effect on a local level, grossing an impressive HK$30million at the box-office. Does it live up to the hype – I'm pleased to say it does and offers much more besides.
Hong Kong 1969. A local detective agency peopled by churlish boss 'The Director' (Lau Ching-Wan), slick charmer Sam (Koo) and oppressed assistant Fugu (Jordan Chan) is put in charge of protecting the valuable curios of a local antique shop. After a particularly hectic evening that sees them foil an attempted robbery, the trio return to the office with the broken remnants of antiques and try to piece them together. Fugu childishly rubs a lamp imagining that a genie lives inside, but eventually throws the artefact aside when Director mocks him. Remarkably though, the lamp does contain a genie by the name of Harmy Bobo (Cecilia Cheung) who confronts the team with the offer of three wishes. As Fugu is away, the two disregard the crazed rantings of Bobo and decide to go about their daily lives. However, when their initial wishes seem to come true, Director and Sam decide to ingratiate themselves towards Bobo. As this episode continues, Bobo's loyal 'Chopstick Sisters' (Twins) accidentally join the hardened gang of posturing triad Kin (Ng) and soon become his trusted assistants. As the two sides meet up though, it soon becomes apparent that every wish that Bobo grants is tinged with an unfortunate twist.
While I don't expect my plot description to have readers lining up to buy 'Fantasia', I would say that anyone with the slightest admiration for Michael Hui and his brothers would be advised to watch this immediately. Wai Ka-Fai has crafted a comedy with so much energy and such a buoyant spirit that you remember once again why you love Hong Kong cinema. As with 'Anna In Kung-Fu Land', 'Fantasia' opens with a superlative animated credit sequence that raises expectations yet further – unlike the Miriam Yeung feature though, this doesn't disappoint. The sparks created by the flawless cast will have many viewers smiling for days afterwards.
To fully appreciate this addictive spectacle, some familiarity with Michael Hui is essential. Lau Ching-Wan is magnificent as Director, a wonderful homage to Michael Hui and the various characters he plays. Sporting the crew-cut that Michael had in 'Games Gamblers Play' and the outfit that many will recognise from 'The Private Eyes', Lau manages to mimic all of Hui's mannerisms and twitches. The sarcastic, dry delivery and the vain, self-absorbed characterisation are all present here; writers Wai Ka-Fai and Au Kin Yee give Lau Ching-Wan plenty of ammunition for his hilarious impression. Then there's Louis Koo in Samuel Hui mode, handsome and happy-go-lucky, and a sublime turn by Jordan Chan as Fugu aka Ricky Hui; Jordan imitates Ricky's stuttering, bashful delivery with significant aplomb while the legendary neck-brace he wore in 'The Private Eyes' returns. Francis Ng, fresh from a masterful performance in 'Infernal Affairs 2', clearly enjoys the chance to parody Shek Kien's appearance in 'The Private Eyes',  relishing the strutting arrogance of thast master villain. Added to this marvellous cast is Cecilia Cheung who plays Harmy Bobo; starting off as a Harry Potter mickey-take, she thankfully adopts the style of Josephine Siao in the iconic 'Plain Jane To The Rescue'. Finally there's 'Twins' who don outrageous bee-hives and similar fashions with gusto. This, as you can tell from my gushing praise, is a film that has an obvious admiration and affection for the films that inspired it.
Though even the merest sight of these performers mimicking Hong Kong's screen legends is one strength, the allusions to some of the great Hong Kong comedy moments is what makes this such a joy. While pastiches of various films has long been used by local film-makers, – often with a varying degree of success – 'Fantasia' perfectly replicates such moments with loving attention to detail.  From the pre-credit nod to 'Security Unlimited' to the re-creation of the famous food fight scene from 'The Private Eyes', 'Fantasia' is packed with accurate nods towards Michael Hui's films and even includes moments lifted from 'Jurassic Park' and 'Aces Go Places'. Director Wai Ka-Fai, who has carved out a reputation for himself away from his regular collaborations with Johnnie To, keeps the momentum going throughout its course. Kudos goes to him for his work on the script and behind the lens.
If there was one aspect that does slightly grate it is the inclusion of the computer-generated 'Cousin Bug' who tends to dilute the power of the humour. Having said that, he is only briefly used and his awkward appearance can be partially forgiven for this reason. The closing parody of Harry Potter is also a weak link; the film operates much more successfully when its target is distinctly localised, the Western references seem somewhat lazy in comparison. These are minor gripes though as 'Fantasia' is still a film I would heartily recommend. With cameos from Cheung Tat Ming, Eric Kot, Andy Lau (in a way) and even the great Michael Hui himself, this is most infectiously cheerful film I've seen in a long time – and its blessed with a Samuel Hui style ditty that you'll hum for days afterwards. 4 stars, though it could gain another half star after repeat viewings.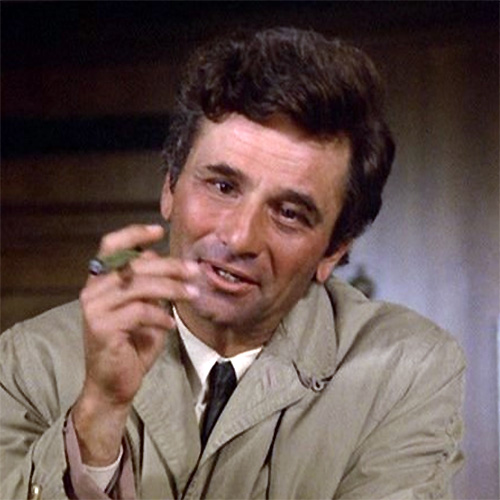 Latest posts by Andrew Saroch
(see all)